At this time last year, Leon and I were preparing to go to England to start our life as a married couple. We were finishing up our time on furlough and were looking forward to settling down.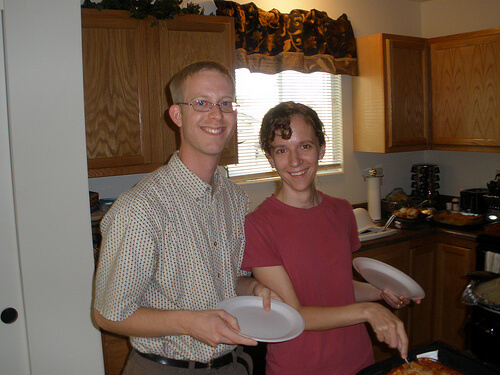 Last year: Leon and I at my old home group where we shared about our ministry
This year we now find ourselves preparing for furlough yet again. Ordinarily I don't think missionaries go on furlough every year. However, we have good reasons—my sister is getting married; we have a baby coming in March so travel won't be as simple any more; we want to raise the remaining financial support that we were unable to get last year.
What is furlough? Maybe I should define furlough for those of you who may not know what it is. I looked up the word furlough in the dictionary, and it came up with definitions like "a vacation or leave of absence granted to an enlisted person." Let me get one thing clear for you: Furlough is not a holiday for us. In fact, it's far from it. Some missionaries refer to their time on furlough as home assignment because they want to emphasise that they are still working and doing ministry while they're in their home country.
In fact, from here on out, I will refer to furlough as home assignment.
Visiting with friends last year while on home assignment
Why are we going on home assignment? I just discovered that the concept of home assignment goes back to the Bible! Paul and Barnabas returned to Antioch on home assignment, as told in Acts 14.
"And when they arrived and gathered the church together, they declared all that God had done with them, and how he had opened a door of faith to the Gentiles." Acts 14:27 ESV
One of our purposes, just like Paul and Barnabas, is to share all that God has been doing in our ministry and OM's ministry. It's not about what we have done as a couple, but what God has done.
What will we do on home assignment? The obvious answer is probably raising financial support. After getting married last year, Leon and I needed to double our support from what Leon had previously needed. We were unable to get all the support we needed last year. With a baby on the way, we'll need to get our support levels to where it needs to be!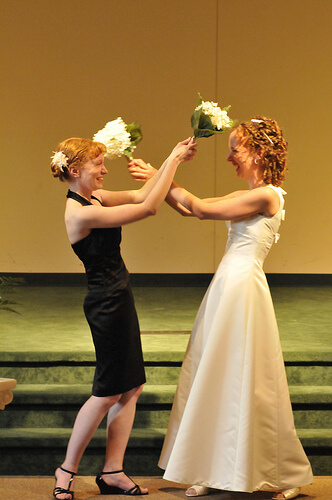 My sister and I last year. It's her turn to get married this year!
We'll also be visiting with our family and friends. My sister is getting married a week and a half after we arrive. We'll be in the US for Thanksgiving as well. I'm greatly looking forward to catching up with dear friends while in the US—it's been a year since I've seen them, and we didn't spend a whole lot of time in my home town last year.
We'll be visiting a couple of churches to speak in their Sunday services. One of those churches is our sending church. We are so blessed to have a church who cares for us as individuals and as Christ's workers in the fields!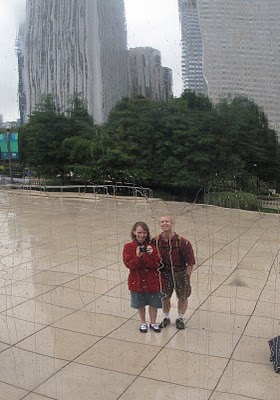 We went to Chicago last year to visit a lovely home church.
What a lot of people who aren't missionaries don't realise, and what I didn't realise until last year is that going on home assignment is part of our ministry. Yeah, that's right. When Paul and Barnabas went on home assignment in Acts, they continued their ministry and encouraged the church with what the grace of God has accomplished where they were. We desire to do similarly.
Those are some of my thoughts on furlough home assignment. Hopefully that will give you some perspective on what home assignment looks like for us. I've learned a lot over the past year. I plan on sharing what I learned while on home assignment last year on a later date.


What has been your impression of missionaries on home assignment?