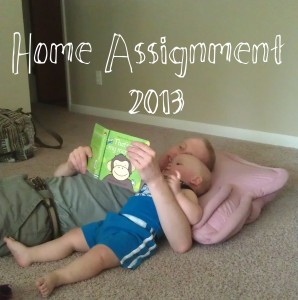 It's hard to believe how the time as flown. It feels like we just bought our tickets to fly to the US. Now we're only one month away from our trip! We're heading for the US soon!
Yes, we're planning for home assignment again. This time, a year and a half has gone by since our last visit. This time we're looking forward to introducing Asher to our many family and friends who haven't met him yet. We're also looking forward to celebrating the marriage of Leon's sister and our (soon-to-be) brother-in-law. Seeing our dear friends and supporters will be good. And at the end of our trip, we get to attend a computing in missions conference.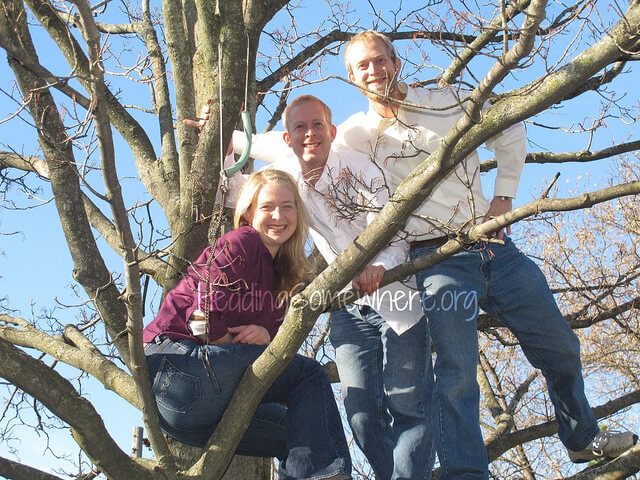 What is home assignment?
Maybe I should define home assignment for those of you who may not know what it is. A number of missionaries actually refer to home assignment as "furlough." Furlough is usually thought of as time away or a vacation. This isn't a very accurate definition for a missionary's furlough or home assignment. For most missionaries, home assignment is not a holiday, nor is it very restful. It's a part of our ministry—part of our job is building relationships with people back home. Another part of our job is raising financial support so we can continue our work in England.
Why are we going on home assignment?
Did you know that the concept of missionaries going on home assignment goes back to the Bible? Paul and Barnabas returned to Antioch on home assignment, as told in Acts 14.
"And when they arrived and gathered the church together, they declared all that God had done with them, and how he had opened a door of faith to the Gentiles." Acts 14:27 ESV
One of our purposes, just like Paul and Barnabas, is to share all that God has been doing in our ministry and OM's ministry. It's not about what we have done as a couple, but what God has done.
What will we do on home assignment?
The obvious answer is probably raising financial support. Now that I've been "on the field" for almost 3 years, I recognise that raising financial support is an ongoing process. We always have supporters who are unable to continue supporting us as well as new supporters joining us. So we're just trying to continue building relationships and making new ones in hopes of raising financial support. This is the part that keeps us humble, too! :)
We'll also be visiting with our family and friends. Leon's sister is getting married in May.  I'm greatly looking forward to introducing our family and friends to Asher. I'm also looking forward to some time away from England after all that has happened in the last month (even though I'll miss everyone here).
We'll be visiting a couple of churches to speak in their Sunday services. We are so blessed to have a churches who care for us as individuals and as Christ's workers in the fields!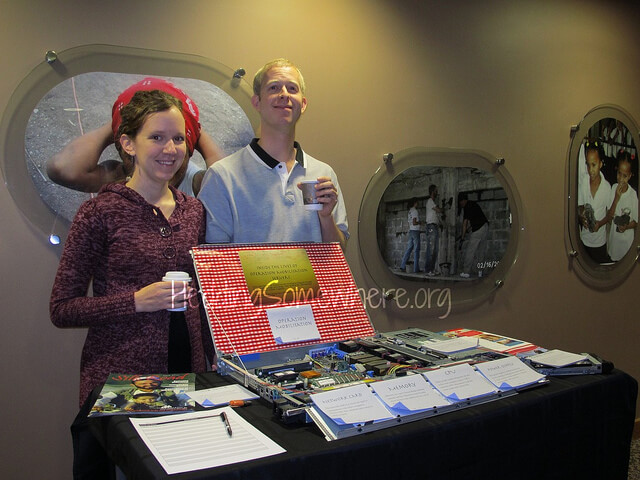 What a lot of people who aren't missionaries don't realise, and what I didn't realise until I became a missionary is that going on home assignment is part of our ministry. Yeah, that's right. When Paul and Barnabas went on home assignment in Acts, they continued their ministry and encouraged the church with what the grace of God has accomplished where they were. We desire to do similarly. Quite often when we meet with our friends and supporters we get to hear about what's going on in their lives and how to pray for them, too.
Those are some of my thoughts on home assignment. Hopefully that will give you some perspective on what home assignment looks like for us. It's not an easy time for us, but the blessings and relationships are worth it!
(NOTE: This post was revised from a previous post on 23 September 2011. You can read that post here.)