Dear Eva Joy,
What a busy second month you've had! You attended your first barbecue, spent time in our back garden, and had a visit from Grandma Hedding.
You love being around people, and don't like sleeping in your Moses basket when we have friends around.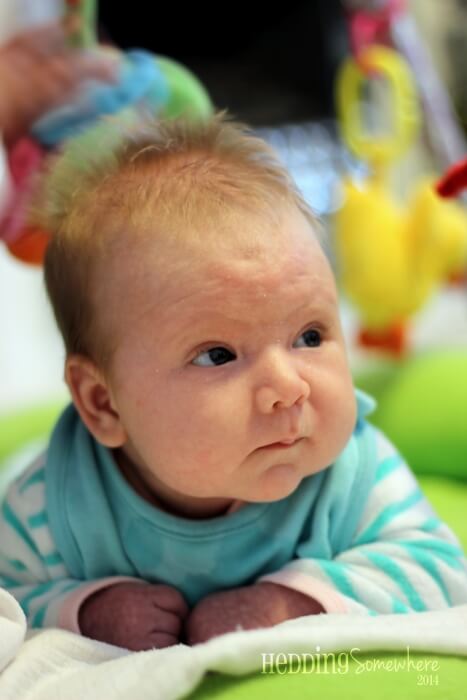 You've also been busy growing. We're so proud of what you can do now.
You smile at us when we talk to you.
And you smile at anyone who will give you attention!
You're very interested in moving objects.
You're still getting lots of practice holding your head up.
Daddy and I love hearing you gurgle and coo!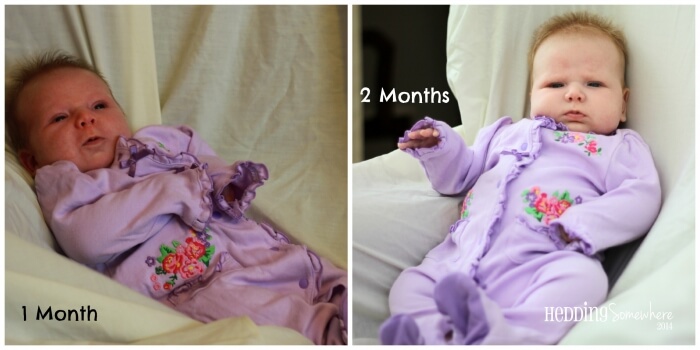 Everyone loves having you around. You're such a sweet little girl!
Love, Mummy xo