We took a day off from our home assignment work on Friday. What did we do? We bundled up (well, my parents and I did anyway…) and headed off to Red River Gorge!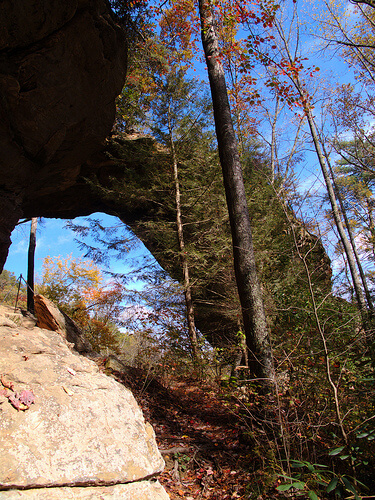 Gray's Arch at Red River Gorge
The Gorge is one of my favourite places in Kentucky, and we'd been talking about going pretty much since we'd arrived in the US. Personally, I've always wanted to see the Gorge in all of its autumn glory. All the trees change colour! Fortunately, we chose a week when there was still a bit of colour left.
We were also blessed with great weather!
We began our day with a walk out to Gray's Arch, where we stopped for awhile to have lunch. Leon also decided he was going to climb to the top of the arch!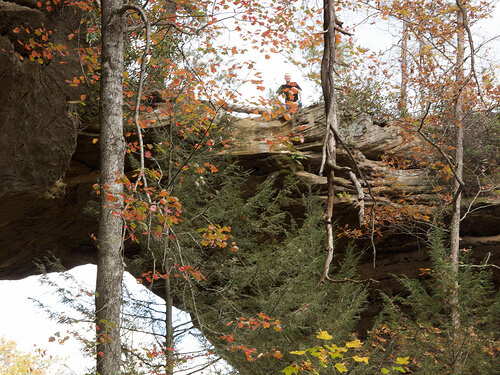 You can almost see my hubby on the top of the natural bridge!
A family photo was also a must.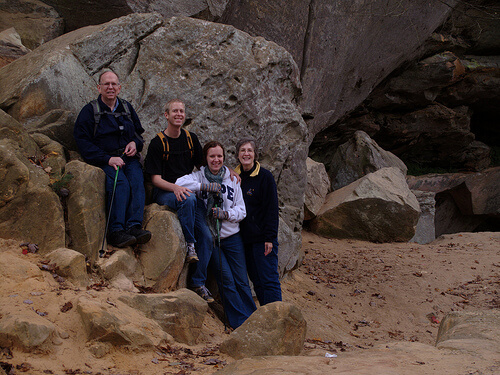 Leon and I with my parents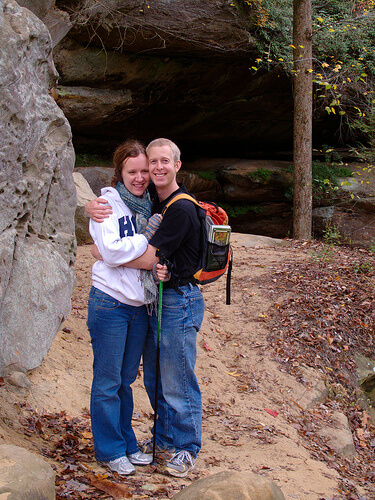 One more photo at Gray's Arch for good measure. :)
Then we continued our walk and enjoyed all of the autumn colours along the way.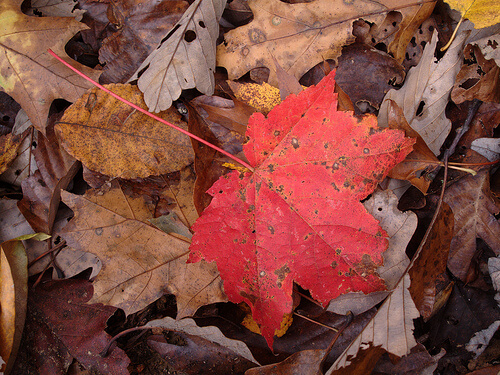 There were so many bright red leaves!
After our walk out to Gray's Arch, we decided one more short walk was the perfect way to end our day. So off on a short walk out to Princess Arch we went. I thought this particular natural bridge was very pretty.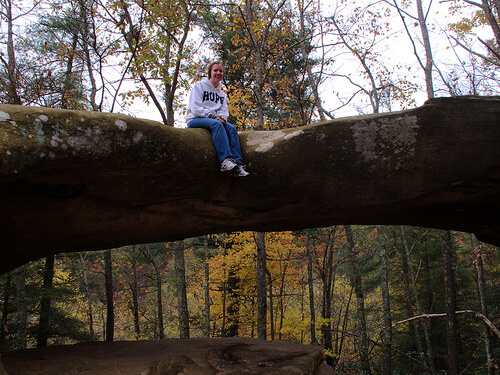 My turn to sit on top of an arch at Princess Arch! :)
We then ended our lovely day out with dinner at Miguel's Pizza! Seriously, you must visit this place if you ever go to the Gorge…