We've had some extra excitement in the OM office the last week and a half. Eight students from Calvin College, along with their professor, are visiting the team to help in the IT department as part of their cultural experience requirement and a course requirement. It has been lovely having some fresh, young faces around. Leon and I have enjoyed getting to know them. We've had the opportunity to have them around for dinner at our house.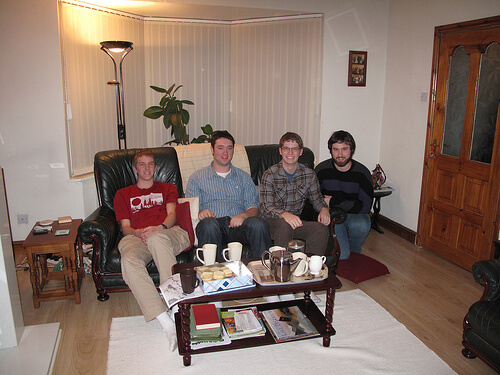 Half of the students at our home for dinner last week
And I have been actually enjoying getting to know students from my Alma Mater's rival school. :) (GO DUTCHMEN!)
On Friday evening the IT department had a pizza and games night for the students. There were card games, board games and even a Wii set up. Leon and I engaged with some of them in a rousing (and also unusually long) game of Monty Python Fluxx. We definitely had our laughs on that one, and were glad when someone finally won… we had been going for so long that it didn't matter who won!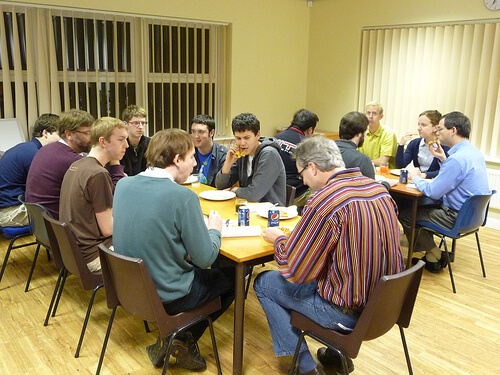 Eating Pizza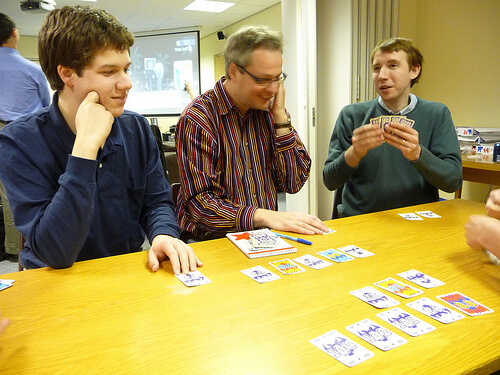 Another rousing game that was taking place while we were playing Fluxx
What a great group of students! It's hard to believe they're leaving on Saturday!