I'm certain this isn't a new discovery. All parents have probably gone through this since the camera was invented. But as a new parent, I discovered that babies don't take good photos when you want them.
On Saturday, Asher was not in the mood to take photos. Not even a smile came on his face. Ugh. Of course, it was when I had him all dressed up for the office Christmas party and wanted to take a photo before he got his clothes dirty.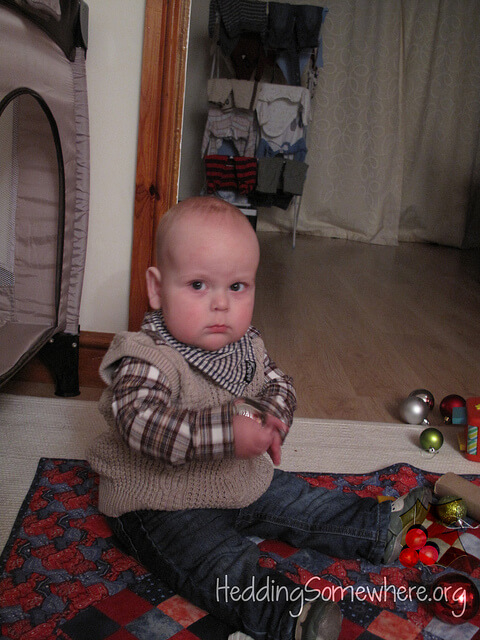 And I made another attempt by letting him play with a Christmas ornament. Um, no… Asher was too distracted by the shiny bauble!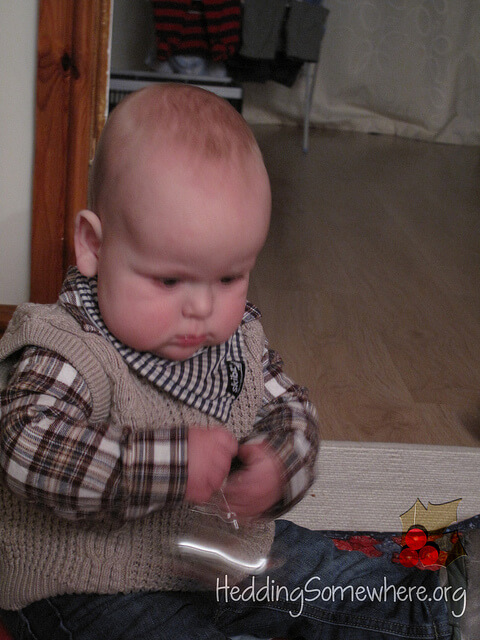 Finally, Daddy stepped in, and we got a small smile.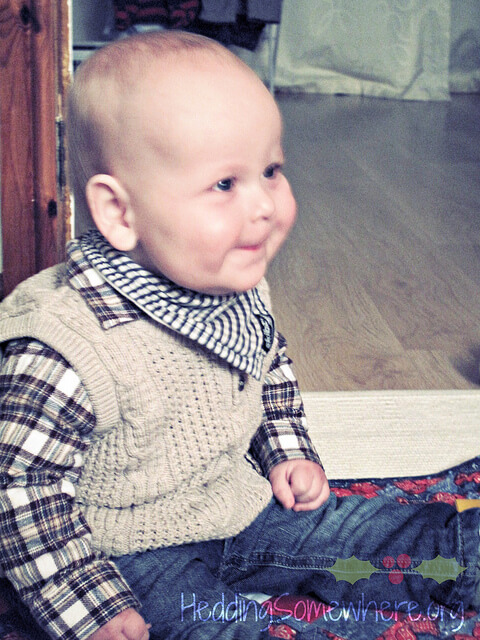 Despite our best efforts, this was the photo I settled for. :) I'll take it.