Friday evening, we were officially welcomed (back) to Carlisle. A few of our friends organised a wedding reception for us, held at the OM office. It was a lovely evening filled with friends, meeting new people (for myself), and lots of laughs. We were both SO blessed by the outpouring of love from all who were there. There were people from the office, church, and Leon's ultimate frisbee group. There were lots of delicious sweets and an interesting hot punch that reminded me of the apple cider we have in the US.
Instead of talking more, I'll just leave you with a few snapshots from our evening. Thanks, Henrik, for being our photographer!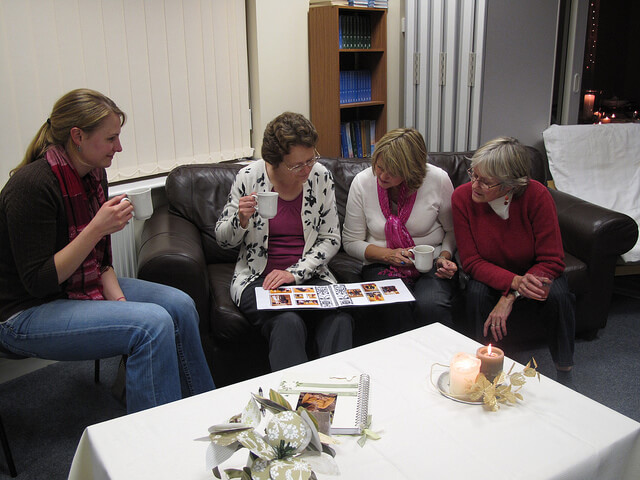 Janet, Ruth, Karen, & Penny looking at photos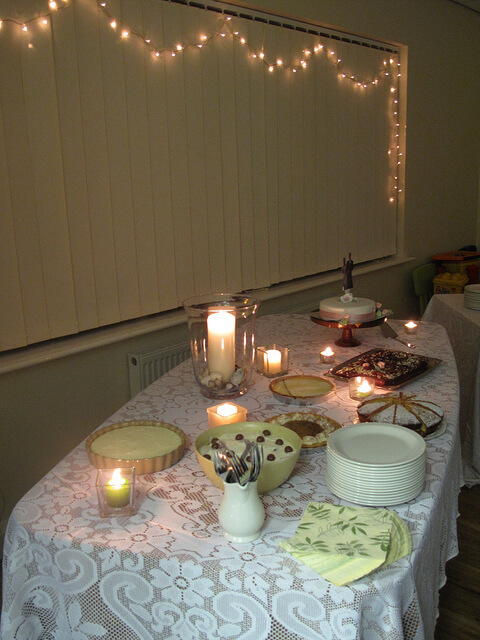 The delicious food. Beautiful decorations by Karen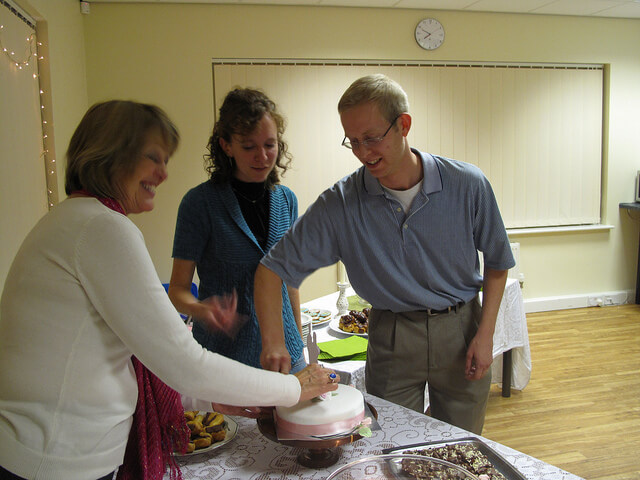 Getting some help with cutting our cake
Oh, I can't forget the dancing! What's a Hedding wedding reception without dancing? Leon also called a couple of English Country dances. We definitely had a good time. We didn't get any photos of the dancing because our photographer was dancing, too. :) This crowd was a good crowd to dance with. No one got too frustrated, and everyone laughed at their own mistakes. Plus, I finally got to hear Leon
call a dance
!
Such a wonderful welcome! We are so blessed.