About
Hello, I'm Chrysti Hedding. I'm a wife to Leon and mummy to our 4 children. Asher, Eva Joy, and Ellis are here on earth. Titus is in heaven.
Our Story
I used to think that life had one goal in mind. I thought I had to constantly focus on getting to the 'next step.' I got so focused on the end goal that I forgot to enjoy the journey. The longer I walk with God, the more I learn that this life is more about how we get there and not about the next goal. It's on the journey that we grow. The road will have bumps and detours. It will be joyful, and it will be painful. The road we take won't always be easy, but it shapes who we are. The road I've walked is a part of who I am and who I'm becoming.
Maybe the road you're walking hasn't been easy. Maybe you're wrestling with God over why you're walking such a tough road. I hope you'll find encouragement here as I share my journey with you.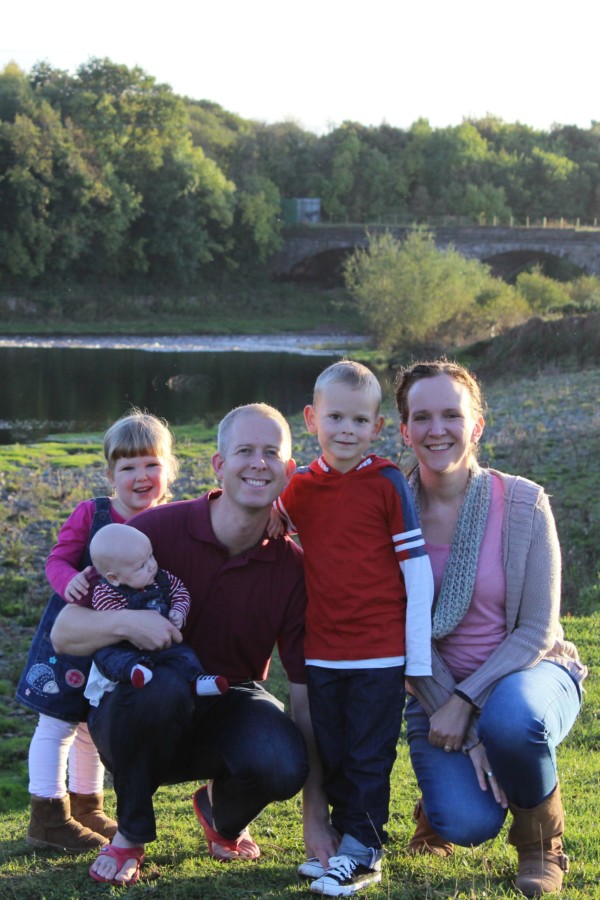 Our journey began in 2010 when I joined my husband Leon in his ministry. We live in Carlisle, England, where we serve with a ministry called Operation Mobilisation (OM). Leon works in the IT department, providing and improving IT services for OM worldwide. I serve in my role as wife and mother to support my husband and raise our children at home.
About Hedding Somewhere
I started this blog after we got married as a way to keep our friends and family back in the US updated. Over the years, it has evolved into sharing about my life journey and what God is teaching me through it. I'm passionate about marriage, parenting, family and motherhood. My faith influences all of those things. I also share about our life in England since we're missionaries overseas.
I post twice a week — on Wednesday and Friday. Wednesday's post is a photo from an 'everyday moment' in our family. Friday's post is a story about our journey.
Connect
I love to meet new readers, so please stay for a while and get to know us. Follow me on RSS, Facebook or Instagram.
You can also receive regular updates in your email. Sign up by clicking the button.
Before you go, here are a few posts from our journey through life.