Think about what makes you different and what you do that lights people up. Reflect on all the things that make you different – you'll find they're what make you beautiful.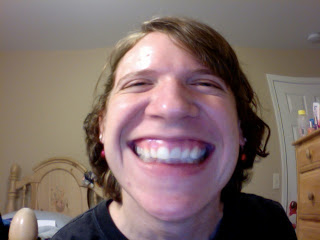 Beautifully different; Wonderfully made!
My first thought when reading this prompt was to have my husband write this. I didn't feel right about talking about what I think makes me different. It made me feel self-centred, rather than self-aware. After talking with Leon about it, he refused to write for me. :) And here I sit… Thinking…


What makes me different and what do I do that lights people up?


It might sound cliché to reflect on the truth that God made each one of us individually different and beautiful. It does sound kind of cheesy, doesn't it? Yet the Psalmist so eloquently says,
 Oh yes, you shaped me first inside, then out;
 you formed me in my mother's womb.
 I thank you, High God—you're breathtaking!
 Body and soul, I am marvelously made!
 I worship in adoration—what a creation!
 You know me inside and out,
 you know every bone in my body;
 You know exactly how I was made, bit by bit,
 how I was sculpted from nothing into something.
 Like an open book, you watched me grow from conception to birth;
 all the stages of my life were spread out before you,
 The days of my life all prepared
 before I'd even lived one day. (Psalm 139:13-15, The Message)


How powerful to know that God made me as a unique individual! Being reminded of that has gotten me thinking about who God has made me to be and what makes me different. As I reflect on who God has made me, these words come to mind – loyal, strong, practical.


Loyal. I'll admit that yes, I'm very loyal – almost to a fault. I'm like that golden retriever who won't leave your side. When it comes to commitment, I'm your girl, and I will stand with you until the bitter end. I've seen that God has used my loyalty in those times when things don't look like they will hold up. Others have found encouragement in my loyalty.


Strong. Now, I'm not talking physical strength here, but emotional and (maybe) spiritual strength. In getting married and moving to another country, I've been told that I'm very strong. I don't consider myself strong – even though I know I am through the grace of God. It takes a very special lady to leave everything she knows behind to join her husband in marriage and his ministry in another country. Apparently I'm that lady. I find it encouraging to know that others see me as being strong in tough situations.


Practical. I see things in black and white so much that I almost forget there can be grey sometimes. I'm usually a no-nonsense person. People around me appreciate my practicality because I like to keep things rather simple. To me, practical and simple is far better. Go beyond that, and life just gets too complicated!


Those are some things that make me "beautifully different." I'm sure I could reflect and come up with some more unique characteristics, but then we'd be here all day and I would have written a novel!


I'm taking part in a blog writing challenge for the month of December. During this challenge, participants are given prompts to respond to that reflect on the year past and manifest what is next. Join me in this challenge if you like! What makes you beautifully different, and what do you do that lights people up?