>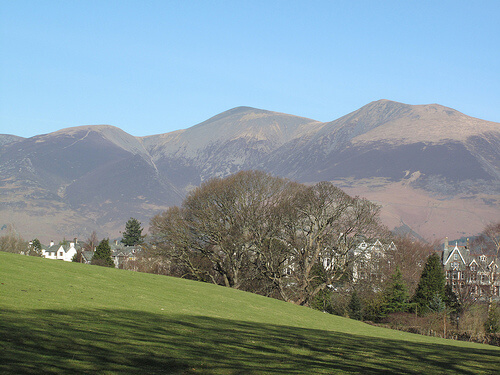 The Lake District in Keswick
When my parents came to visit England, it goes without saying that Leon and I had to take them to our favourite place in England—the Lake District! (It also kind of makes sense to go to my favourite place on my birthday.)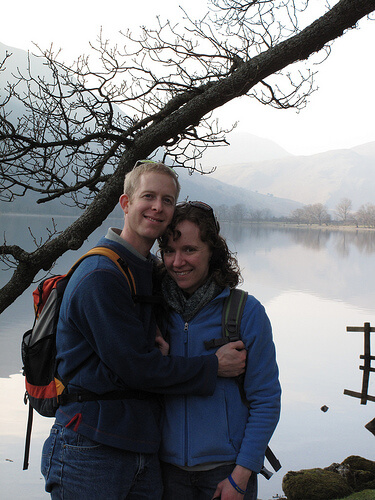 Us as we walked around Buttermere
We first took them to Keswick to walk around a bit and go down to Derwentwater. We enjoyed walking around the town centre and looking in the market stalls there. We found a couple of scarves and things for gifts. My dad got a cool trilby since he forgot to bring a hat.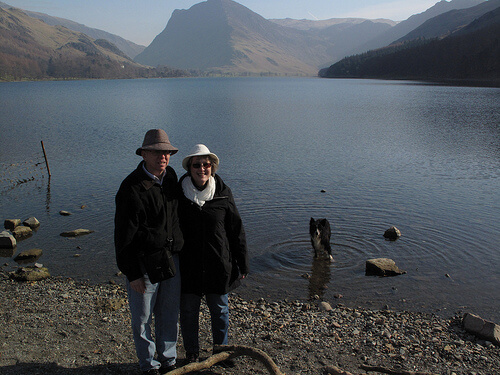 I think Mom & Dad have fallen in love with the Lakes, too!
Then we got back in the car and drove down to Buttermere. This is a lovely lake, and is now my favourite of the lakes I've seen so far. Here we had lunch before setting out on the 4.5 mile walk around the lake. What a perfect day for a walk! We had lovely sunny weather, and it only started to get chilly about the time we were finishing up.
After a 2 hour walk, we stopped at a place in Buttermere for delicious, creamy ice cream. Then it was back to Carlisle for us because we had to be back in time to go to our home group.
What a lovely way to spend my birthday!