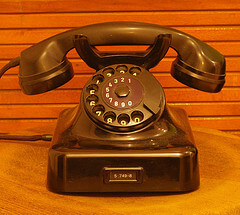 Our days since getting back from our honeymoon have been filled with meetings of all sorts. When we aren't meeting with people, we are making phone calls to set up said meetings. I do have to say it has been nice not having to plan many meals with all these meetings! :) (And I do look forward to the day when I actually have the time to get the hang of this meal planning thing!)
Thursday we met with a guy who works with a missionary care ministry called His Harvest Ministries. Leon and I shared a bit about our ministry with
OM
, and where we are with support raising. What he had to say in response to what we are doing was very encouraging, and he also had some ideas for us to try as well. I am excited to see how these new ideas take shape down the road. He also invited us to their board meeting yesterday. There we shared our ministry with the board members in attendance, and got a better picture of what His Harvest Ministry is about.
Thursday night, it was nice to finally follow up with some friends we had met with about supporting us as well. Aside from their positive response, it was just nice to talk with some friends who are girls (don't get me wrong, I love being married… I just miss girl talk sometimes).
I got some creative outlet yesterday! I dug my scrapbook things out of one of my suitcases and made some cards for our friends' wedding we are attending today. It was really nice to have something to work on that wasn't furlough related. Plus, I've been wanting a project to work on–it's been difficult to start projects because of being in different places all the time and living out of suitcases. I greatly enjoyed being creative for a couple hours yesterday.
Now we are off to our friends' wedding! I like weddings. :P