Dear Eva Joy,
Hello, my seven month-old beauty! You are such a pretty little girl (don't let anyone tell you or make you think otherwise!). You've had another busy month, and you've become even busier now that you're mobile.
This month we had a visit from Grandma and Grandpa Agre! It was the first time  you'd met your grandpa. I think you liked him.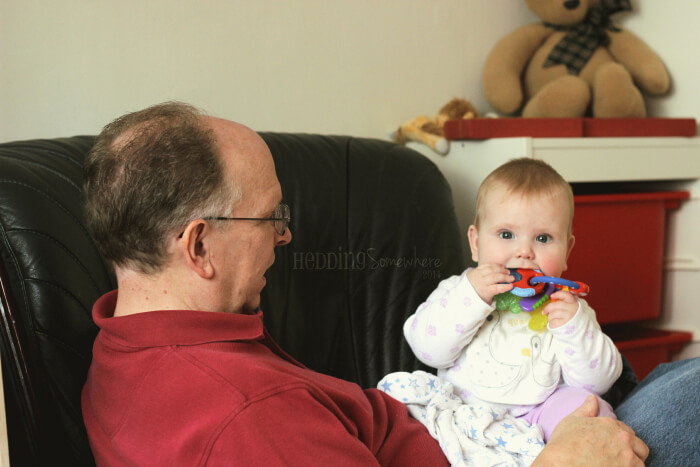 What you got up to this month:
You get around by rolling everywhere.
You can sit unsupported for awhile.
You transfer a toy from one hand to the other.
You're getting the hang of feeding yourself playing with your food.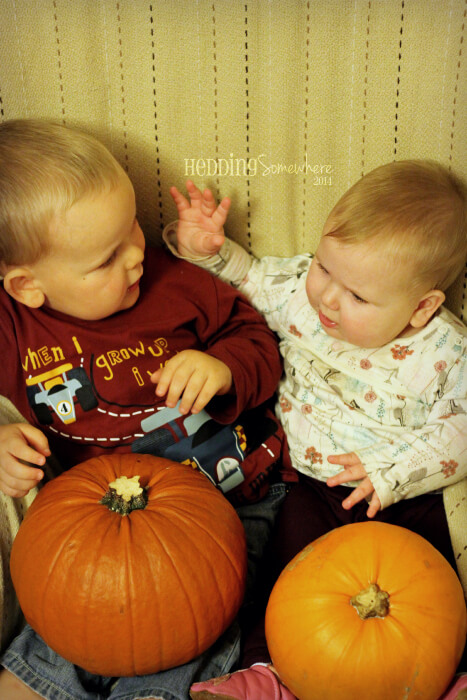 Love,
Mummy xo