When I was in school, reading was a requirement. I had to read so many books a month, or read certain types of books to write book reports on them. I must confess that kind of ruined reading for me. Doing my reading assignments in college didn't get any easier, and somewhere along the way I'm certain I stopped reading books for a time.
Then I discovered that my son loves books, and I wanted to encourage his love of books and reading. I don't really want him to dislike reading the way I did in school.
So how do I encourage reading? I'm not really certain actually. The best way I can think of right now is to do some reading myself. If I'm enjoying books my son will see my example, right? Hopefully.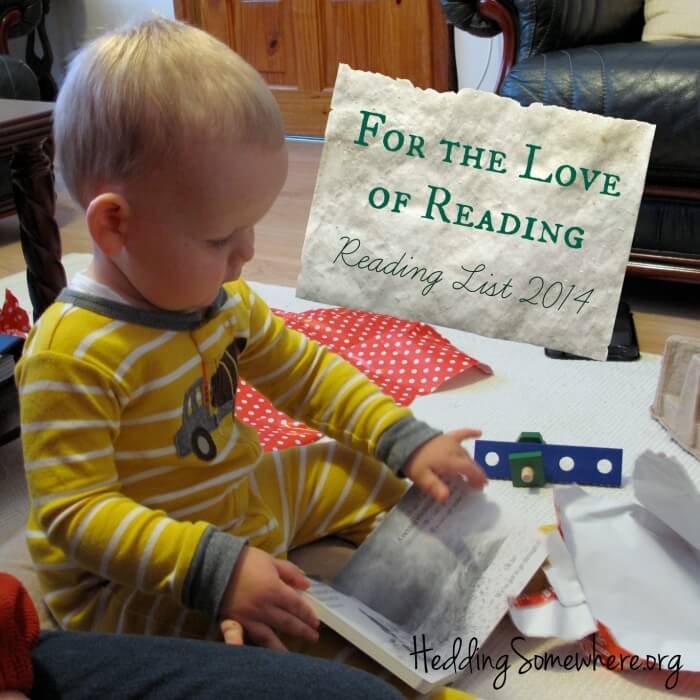 To start off the year with a growing love of reading, here is a list of books I'd like to read this year. It might be shorter than my final list from last year, but I need to bear in mind that we're expecting a baby in a couple of months. Reading time will probably go out the window for a few months after that!
My goal to start out with is to read some books I already have. I got a couple of new ones for Christmas, and I have one that I've been reading off and on since April or May of last year. I'm also a sucker for books when they become free on Amazon, so I have a few of those I'd like to read, too.
 What are you reading or hope to read in the coming year? What recommendations do you have?