The new year is always a good time to start fresh. The slate is blank, so to speak, and the opportunity to start fresh is at your fingertips. Goal setting or resolution making are very popular this time of year.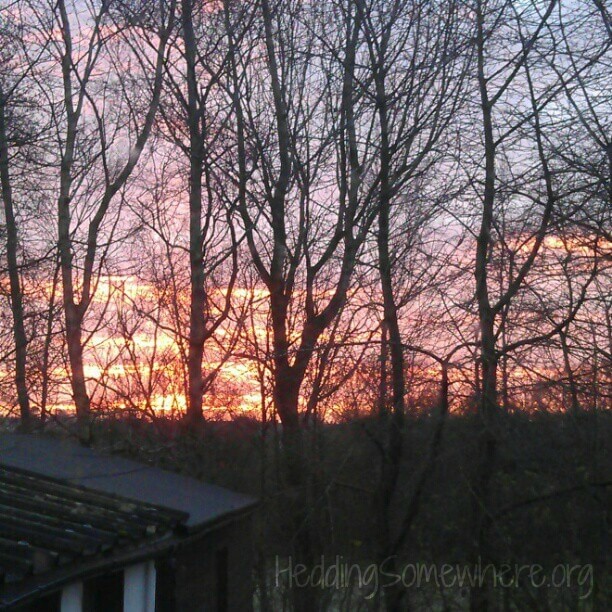 Reflecting on the past year is also a good thing to do. This is something that I haven't had much time to do yet (Hmm… I wonder why?). In 2010 and 2011, I spent the entire month of December reflecting on the year and looking ahead to the next year. I hope to spend a few days coming up doing just that, and maybe even sharing my thoughts! I wasn't going to do the reflecting bit this year, but I was inspired by a recent post from (in)courage to actually take time to do it.
Brothers, I do not consider that I have made it my own. But one thing I do: forgetting what lies behind and straining forward to what lies ahead,I press on towards the goal for the prize of the upward call of God in Christ Jesus. Philippians 3:13-14
With reflecting on the past year comes setting goals for 2013. Again, this is something I haven't had much time to do (you'd think I had a baby or something). The important thing to remember in reflection and goal setting is that we always need to forget what is behind us and look forward toward Jesus.
It's also important to remember that while we are at the start of a new year, every day is new. We have a merciful God who gives us a fresh start every day! One of my favourite quotes comes from L.M. Montgomery, author of Anne of Green Gables: "Isn't it nice to think that tomorrow is a new day with no mistakes in it yet?"
The steadfast love of the Lord never ceases;
his mercies never come to an end;
 they are new every morning;
great is your faithfulness. Lamentations 3:22-23
Have you been reflecting on 2012 and setting goals for 2013? How are you going about doing that?
P.S. The new year also brought a new look to the blog! How do you like it?