Friday evening I had the privilege of hosting the OM ladies' annual Christmas cookie bake! While the turn-out wasn't as good as we'd hoped, we still had a lovely time baking cookies and making conversation.
Of course, the smell of freshly baked cookies invading our home was a nice bonus.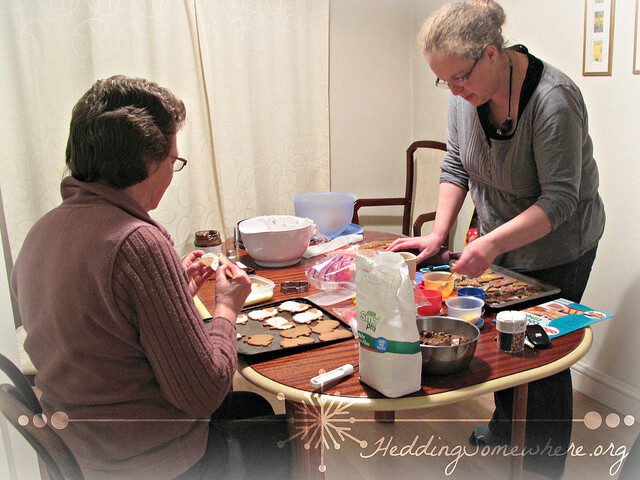 Leon, who had gone out for the evening, took a "cookie tax" on all the cookies baked so he could get in on the Christmas cookie goodness, too. :)
In case you were wondering what kind of cookies I made, it was these gorgeous little guys.