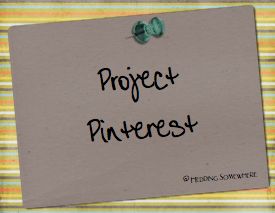 I find Macaroni and Cheese to be the ultimate comfort food. I grew up eating it, and not just the boxed stuff. Homemade Mac and Cheese is the way to go! When I moved out of my parents' house, I still made it a lot until I got married. For some reason, I stopped.
I found this recipe on Pinterest a long time ago, and have intended to make it for a long time now. Oh, my word. Why haven't I made this sooner? I thought I'd share the recipe with you so you can get in on this Mac & Cheese goodness.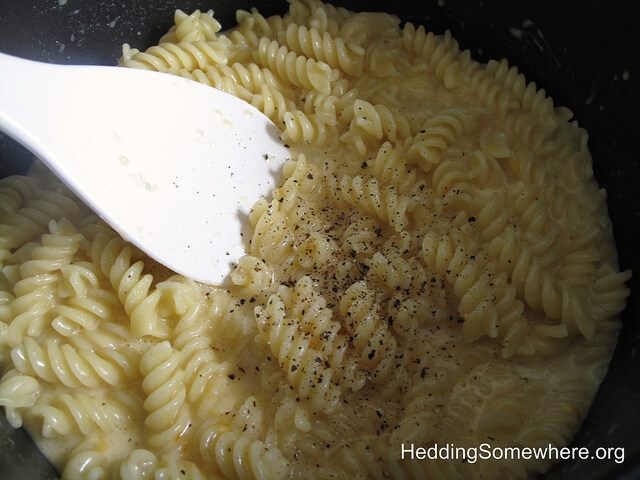 Ingredients:
4 cups pasta
400-500 ml chicken stock, enough to just cover the pasta*
1/2 cup milk
2-3 cups shredded cheese**
Salt & Pepper to taste
Method:
Place pasta in rice cooker and pour chicken stock over pasta, so the stock just covers the pasta. Turn on the rice cooker, and allow to cook for about 15 minutes or until pasta is done.
Slowly add milk, being careful not to add too much liquid. Stir in the milk.
Switch the rice cooker to the "warm" setting and stir in the shredded cheese. Allow the cheese to melt; about 5 minutes or so. Add salt & pepper to taste.
Notes:
*This turns out especially tasty if you use homemade chicken stock. I make mine in the crockpot after I've cooked a chicken in it.
**Last time I made this, I used half mild cheddar cheese and half cheese that's a mixed blend I get for cheap at the grocery store/deli down the road. The results were fabulous!