As many of you know, our beloved Google Reader went away at the beginning of the month. And well, it's taken me almost an entire month to find a good web-based replacement. On my mobile device, I like to use Flipboard, but even that isn't working that great now that Google Reader has gone away, and there wasn't a good way to add new feeds.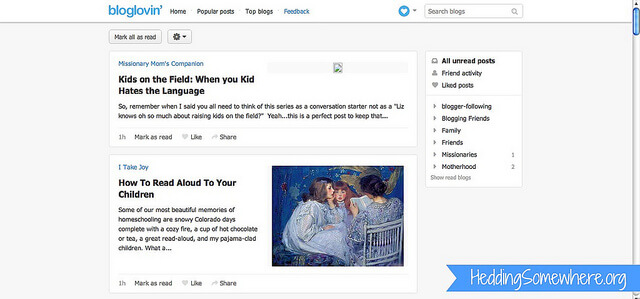 The other day I decided to check out Bloglovin. It's a great way to keep track of all the blogs you follow, as well as make it possible for others to follow you if you're a blogger. You do have to create an account, but I say it's worth it! What I like best about Bloglovin so far is that you can view posts from your favourite blogs as if you're viewing them on the actual page, making it easier to leave comments.
I think this will be an easy enough replacement for Google Reader. The only trouble was I didn't save all my feeds before Google took their reader away. So it was a little more complicated to import my feeds.
Anyway, if you're looking for a solution to read all your favourite blogs, give Bloglovin a try! And follow me if you like! :)