Since arriving in the US last week, we have already been busy with contacting people and getting ready for my sister's wedding! Ok, truthfully, most of my time has been spent on getting ready for this wedding… or at least that's what the photos are showing!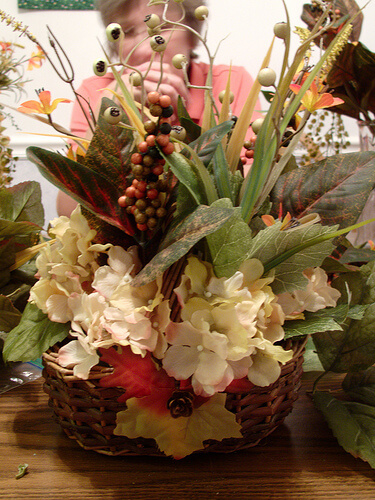 I was rather surprised to come up with this myself…
We have had some time to meet up with a few friends… We surprised some good friends, and have met with 3 others so far! It's been good to see people again. And kind of strange to be back. I don't know that I've experienced reverse culture shock. I've realised a few things are different, not because I noticed them when I arrived in the UK, but because I've gotten used to the way they do things in England! (e.g. putting our stuff in the rubbish after finishing a meal at a restaurant and rather large grocery stores) I also discovered that being pregnant and getting over jet lag isn't necessarily a good combination… Or at least that's what my stomach was telling me!
So 2 of our days have been spent working on wedding stuff. If we weren't at the store buying stuff, we were at home putting decorations together.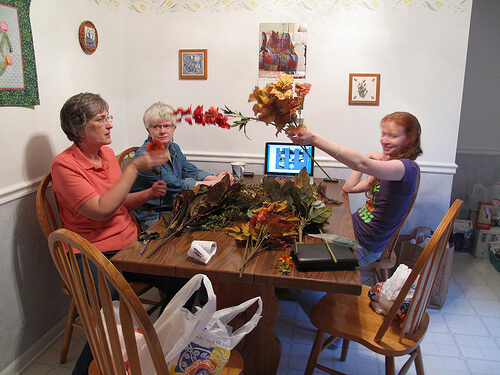 Putting together arrangements for the ceremony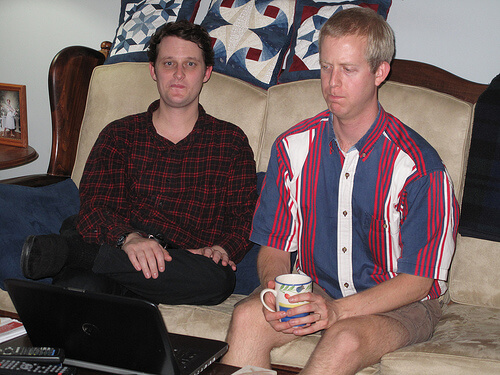 The guys watching football (soccer) while the girls were playing with flowers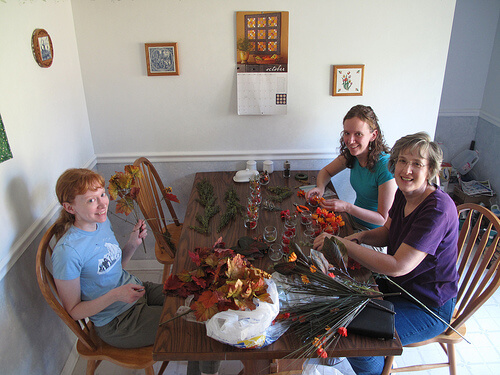 (On another day) Making table decorations with Becky and my mum
Our time hasn't been entirely focussed on wedding preparations. I took my sister out for a bit of a bachelorette party (hen party) on Sunday. Kaitlyn, Becky's other bridesmaid came with us.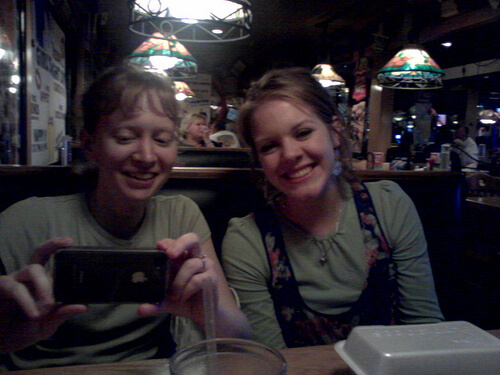 Becky & Kaitlyn at Applebees
That's all we've been up to in the last few days. The wedding is on Friday (finally!), and after that we'll be able to focus more on meeting with friends and supporters.