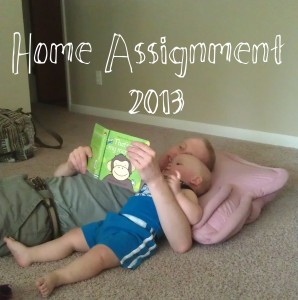 If you haven't heard the news already, we're going to the US this year! I'm finding it hard to believe that we're already planning for another home assignment. Didn't we just do this? Oh, that was almost 2 years ago. Right. Well, it's time again.
Although we're not going to the US until April, we have a lot of planning to do before we can get there. We've just purchased our plane tickets for a lower price than I expected. A car has been arranged. Leon created a list of people he wants to contact while we're in the US. I'm creating mental packing lists and trying to figure out what a transatlantic flight with a 13 month-old will look like. We sent off for Leon's and Asher's British passports.
Speaking of passports, do you know how hard it is to get a passport photo of a very busy 10 month-old boy? :) Shadows were my biggest problem. Otherwise Asher was wiggling, pooping or looking away. At long last, I got the brilliant idea to use a flash! Then the photos started to look a lot better. It's a good thing the British passport office accepts photos of children under a certain age even when they're smiling!
Well, that's what we've been doing to plan our home assignment so far. Watch this space for more info as it comes!