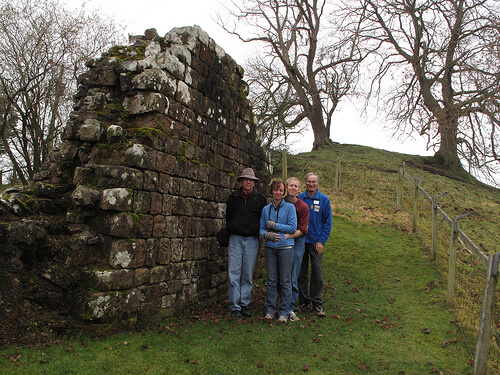 Us with Neill in by a section of Hadrian's Wall
On the Friday my parents were here we visited Hadrian's Wall. We were actually blessed because Leon's colleague, Neill, gave us our own tour (he's warden for a section of the wall). I was a bit skeptical of the historical site, but it was actually really interesting to see such an historic site! I don't know that I've ever seen anything older than a Roman wall before.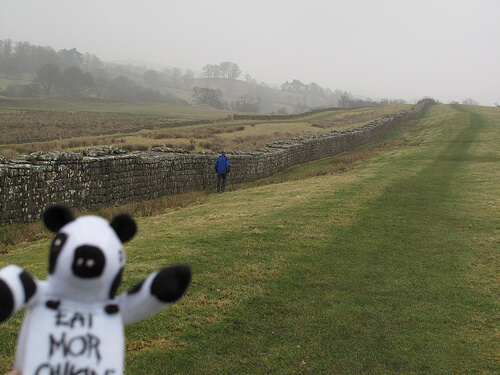 Even Minnie Moo enjoyed seeing the Wall!
We began our trek along the Roman wall with a stop at the tallest remaining bit of the wall. After some history and a brief photo op, we continued on to Birdoswald where we walked along the wall for about a quarter mile before Neill met up with us again to take us some place else.
We also visited the historic fort, Vindolanda. It was an incredible site! Even though we couldn't see the museum, I really enjoyed this part of our journey. I also liked how Vindolanda seemed to come alive when Neill was describing it. It definitely reminded me of how much of a geek I am and how much I like history. :)