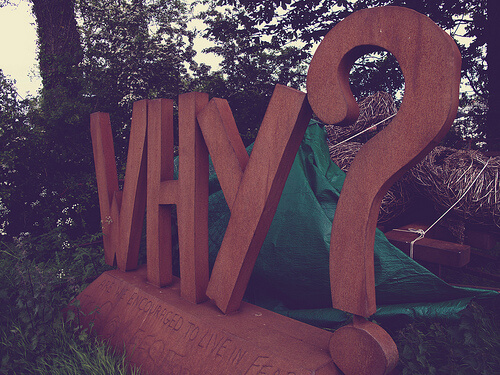 A random sign along the road on our journey–no joke! :)
As we cycled uphill into the wind yesterday, I was asking myself the question, "Why?" Why did I agree to come up with the crazy idea to go on this cycle ride?
A month or so ago, I came up with the crazy idea to cycle the C2C Cycle Route (Sea to Sea). I've admittedly, always wanted to do a cross-country cycle ride–it was just I never knew anyone who would be willing to do it. Until I married Leon. It didn't take much convincing to get him to go in on my crazy idea.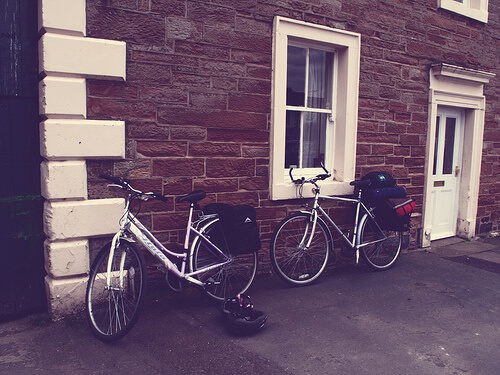 Taking a break in Dalston
So Saturday found us on a practice C2C ride, going from Carlisle to Penrith. We loaded up our camping kit and other random things to simulate what it will be like to cycle on the actual C2C route. We have done a couple of other practice cycle rides, and this one was probably the hardest. The route going out was mostly uphill and into the wind. We stopped in Skelton for lunch, and that was when we decided to turn around and head home (it had been threatening to rain most of the day, and we didn't want to get caught outdoors when it started chucking it down).
The best thing about the trip was that we cycled 34 miles together. :) And we enjoyed it, despite the challenges it brought.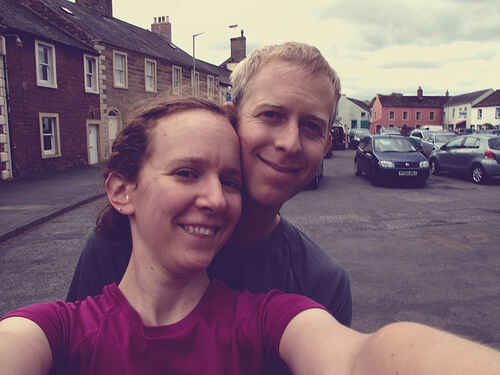 Yep, we're enjoying ourselves!
Of course, I'm really excited now for the actual trip that will (Lord willing) happen next weekend! Praying for good weather…
So why are we doing this cross-country cycle ride? Because we might just be crazy…