To the parents who's child just received a liver transplant,
You don't know me, but I've been following your child's story through the Facebook posts shared by a friend off and on. You've been on my heart this week as you anticipated her transplant. I understand some of what you're going through because our son had biliary atresia, too.
I'm so pleased to hear of the donor that came through at the last minute. I'm grateful things are beginning to look up for your family. I know it's still going to be a journey now, and life, while better will still be a challenge post-transplant. Because getting a transplant, getting a second chance at life, is a gift.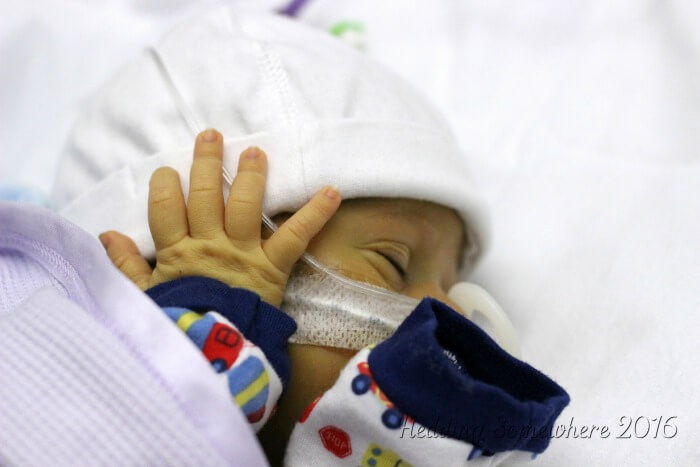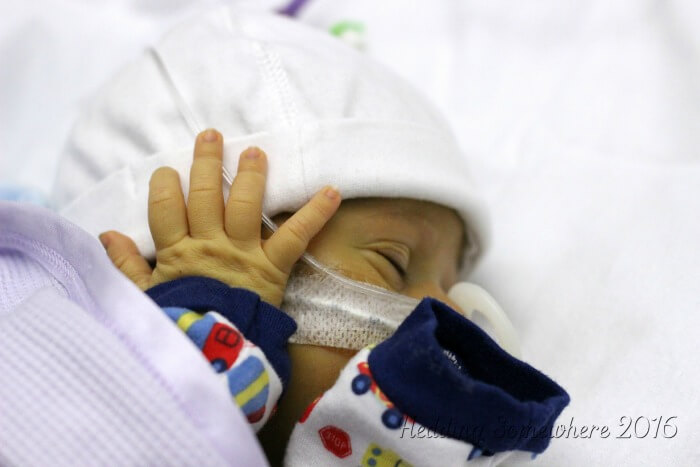 Sadly, our son was unable to receive a transplant because of all the other health problems he suffered with, but it was mainly because of his heart. He was also born with congenital heart disease, and to either repair his heart or do a liver transplant would kill him. So we put our son into palliative care. We wanted to enjoy as many days with our son that God would allow. We didn't know how or when he would die, but we prayed he wouldn't die of liver failure–because liver failure would be the most unpleasant way to die. In the end, at nearly 3 months old, he died because he was tired of fighting. He went to heaven peacefully in the arms of a nurse.
I look at your story–your miracle–and it's tempting to say to God that it's not fair your baby got a transplant, but ours couldn't.
But God has written your story different than he's written ours.
I'm slowly becoming okay with that. You see, God gave us a miracle, too. We got to spend 13 precious weeks with our boy. Our older two children got to meet their little brother. And God delivered us from the fiery trial we were walking through.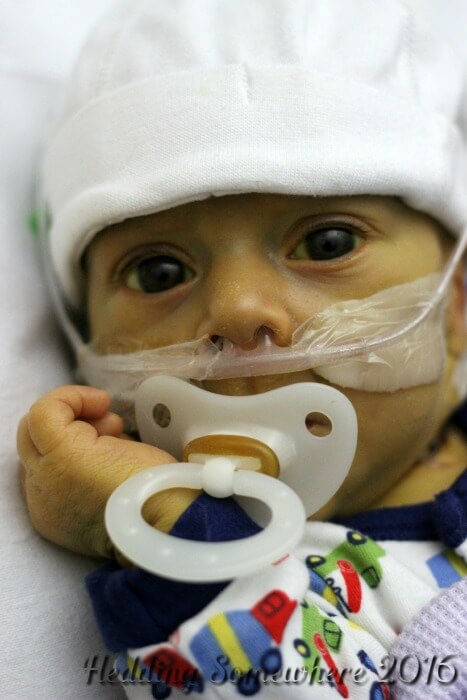 Yes, God delivered us. Even though it wasn't in the way we'd hoped, a huge weight lifted off our shoulders when we received Titus's terminal prognosis. We miss Titus immensely, but living healthy and whole in eternity is also a miracle. God didn't deliver us in the way we'd hoped, but he did deliver us. He delivered us from multiple life-threatening surgeries, from a life of countless doctor appointments and hospital admissions. He delivered us, but not in the same way he delivered your family. God is telling our stories differently. He's showing his glory in different ways. You got a miracle. So did we.
I'll remember you in my prayers today, thanking God for our miracles–for the gift of a second chance your little one has at life. I pray the God of peace will manifest himself in your lives in the coming months. I pray God will be your strength and refuge. I pray for continued healing for your sweet little one.
With love. xxxx