After Thanksgiving with my family on Thursday, we headed back to Illinois on Friday to speak at our sending church on Sunday.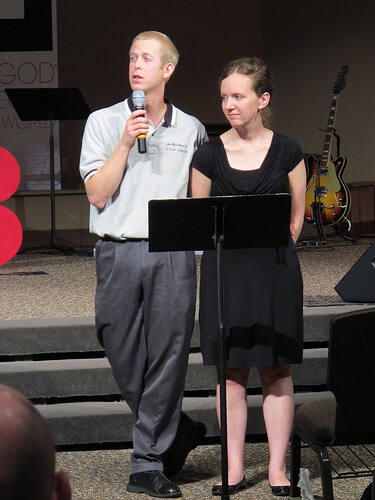 Sharing about our ministry—Have you ever tried to talk about something you love in only 5 or 10 minutes? (It's not easy!)
We had been looking forward to sharing at our sending church. The pastor and everyone there have such a heart for missions it's always encouraging to visit.
We're not your typical missionaries who are translating the Bible for an unreached people group, providing relief aid, planning sports camps, etc. So for our table we had to get creative. Some friends of ours gave us the idea of using an old server to describe the different parts of OM's ministry according to what each part of the server does. What a great idea! It worked!
Our server all set up: "Inside the Lives of Operation Mobilisation Servers"
It's hard to believe our time in the US is now over. We're going home this week!