Leon and I took a weekend away to the Scottish Highlands! We wanted to have one last getaway before 'Little Bump' arrives in a month. We certainly enjoyed ourselves, and it was nice to have something to distract us from all things 'baby' for a couple of days.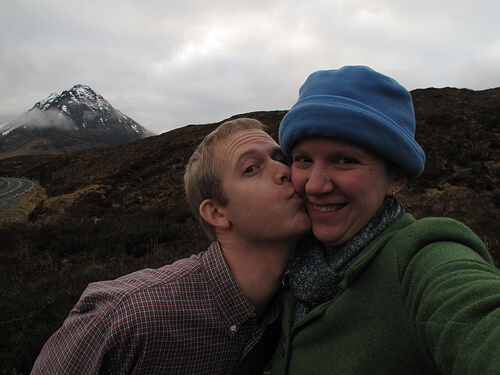 Yup, we love each other. :)
We stayed at a quaint little B&B in a village called Tyndrum. It was surrounded by beautiful lochs, valleys and snow-covered mountains. We wished we could go walking on those mountains, but since I'm nearly 36 weeks pregnant, that wasn't going to happen. We did get to do some exploring by car though! Our first day there it was quite foggy, but I've discovered that the highlands are beautiful even in the fog.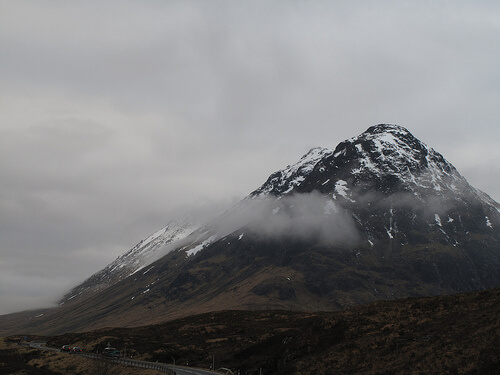 I wish I knew the names of all these mountains. I'm not very good at remembering things like that!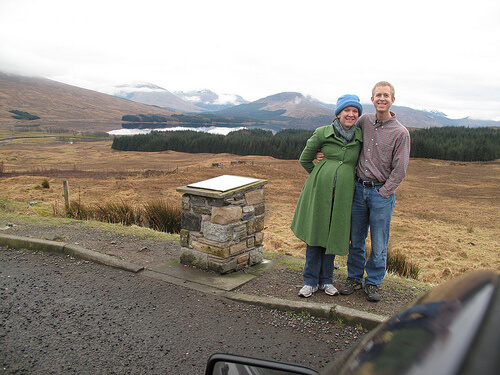 We stopped at a number of car parks just so I could take photos
Our second day there, the clouds were not as low so we could see more of the beauty of God's creation that surrounded us. We went for a drive along the coast of Loch Linnhe and Loch Crean. It was a lovely drive. We stopped in a harbour village called Oban where we climbed up to McCraig Tower (by suggestion of our host at the B&B) to get a view of the village. It was a beautiful sight!
Oban, Scotland. I think that's the Irish Sea beyond the harbour.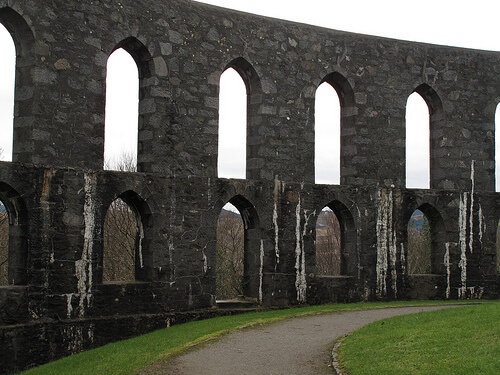 McCraig Tower
On Monday it was time to head back to Carlisle. After having one last breakfast by the fireplace at the B&B, we began our journey home. Leon decided to take different route home that would take us by Loch Lomond. Some of you may know the song that is associated with this loch. It was kind of fun to see it and think of the song at the same time. Even though it was cold and windy there, it was a nice place to visit and drive along for a fair bit of our journey home.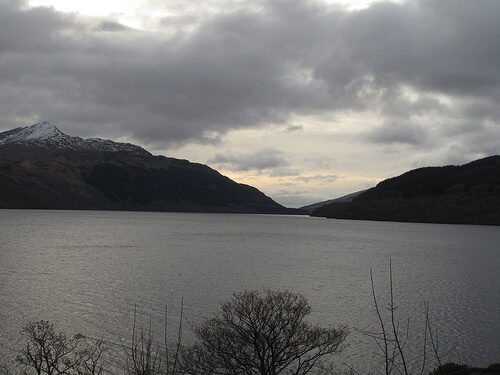 Loch Lomond… It was pretty hard for me to not sing the song while we were there.
Now that we're home, we're in the homestretch of waiting for 'Little Bump' to arrive! Only a few more short weeks! It was so nice to get away before the 'two of us' becomes three. (In fact, I would highly recommend it for any couple who are expecting their first baby!)