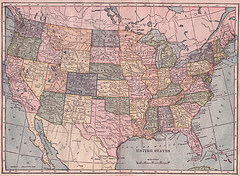 In the last 2 and a half weeks, we have travelled lots of places! Being on furlough is nice–the best part is meeting Leon's friends and family, and introducing Leon to my friends and family. While it has been enjoyable having so many adventures as newlyweds, we haven't been in the same bed for more than 4 days yet. Here's where we've been since 28 August:
Flushing, MI
Ann Arbor, MI
Mission, KS
The next couple weeks will consist of short trips to Iowa for a friend's wedding and a weekend trip to Chicago. There are of course plenty of other people we would love to visit… there just is not enough time to do so!!
Thankfully, we are back in Bloomington for a short while. We will be mostly busy with meeting people here for support raising, as well as getting all the paper work ready for sending off to get my visa to live the UK! Wow, that visa requires a lot!