Dear Asher,
You're two months old today! It's hard to believe you have been a part of our lives for so long already. You're growing up so fast! The other day, you started holding your head up all by yourself.
What I love about you at two months old:
You're our happy little man. You smile all the time.
Our little "conversations" we have together.
You love to play peek-a-boo.
You are growing stronger every day. You can hold your head up on your own now!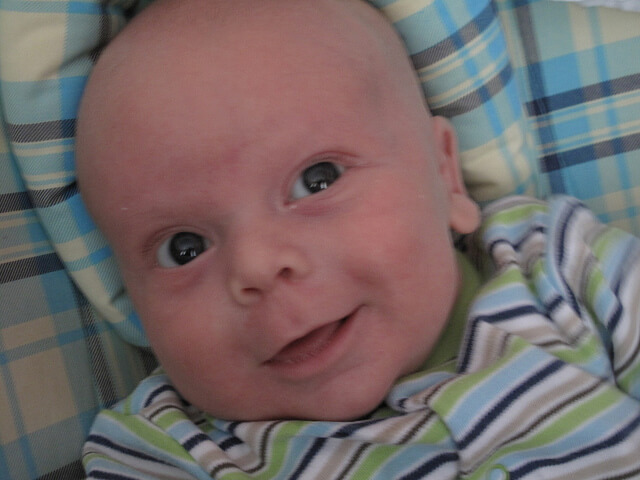 Love that smile!
Don't grow up too fast, Asher. We want to enjoy every little bit of you! :)
Love,
Mummy xoxo