Dear Asher,
Today you are four months old! Every day you're growing bigger and understanding more of your world!
Here are some of your favourite things at four months old:
Sucking  your thumb.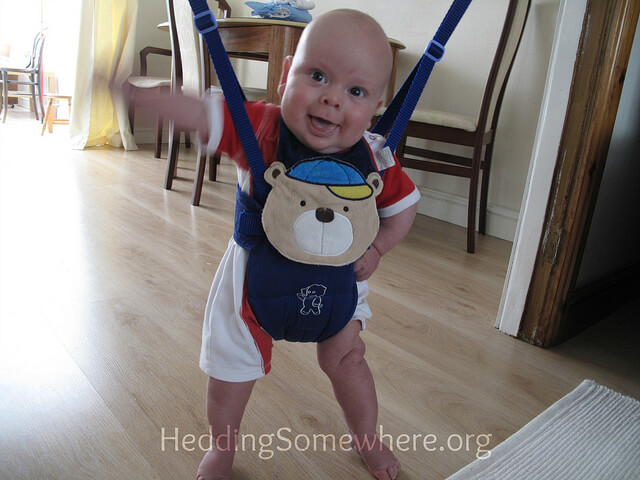 Jumping (and dancing!) in  your doorway bouncer.
"Blueto" (Leon named the doggy… don't ask!)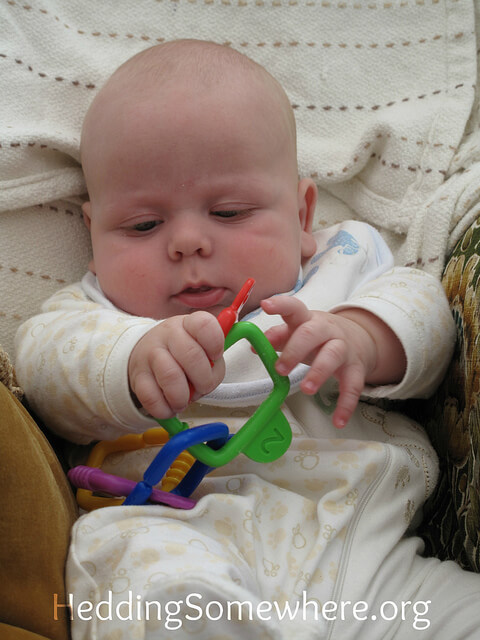 I think these links are your all-time favourite toy right now. You spend so much time playing with them!
Daddy and I love watching you grow!
Love,
Mummy xoxo