Dear Asher,
Happy 7 month birthday, my little man! You've changed so much this month.
You finally figured out how to roll, and you do it all the time. Even when you're taking a nap. I think you're a tummy sleeper.
You love to play. Sometimes you don't want to stop playing when it's time for your nap!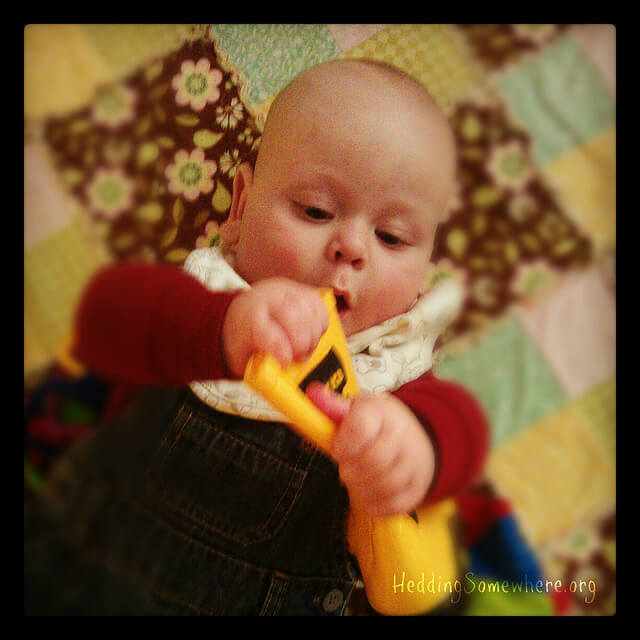 You love to eat lunch and dinner with us. One time  you cried because I had to take some food away from you. You're such a good eater!
Just in the last week, you started creeping. You're such a busy little boy!
We can't wait to see what the next month brings!
Love,
Mummy xoxo