A friend of ours had her 18th birthday recently, and wanted to have a ceilidh to celebrate. She asked Leon if he'd be willing to call some dances.
It was lovely to have the dancing outdoors… I'd never danced outside before. We were a bit concerned because of the forecast for rain, but most of the rain went north of us! Hooray!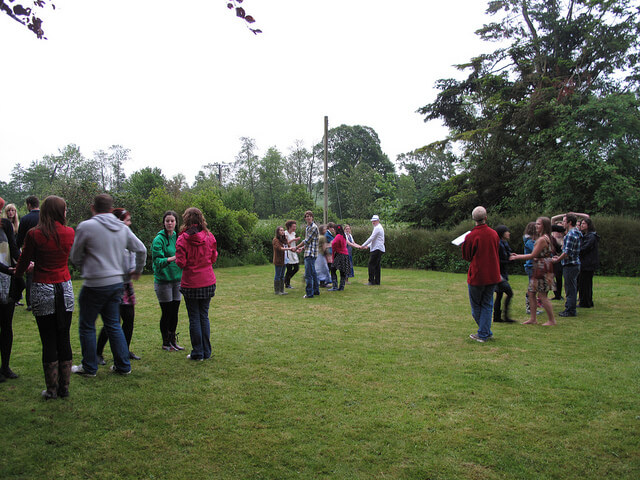 English Country Dancing
I have to say that this ceilidh went better than the last one Leon called for. Everyone did such a lovely job dancing! Or at least they did an excellent job trying.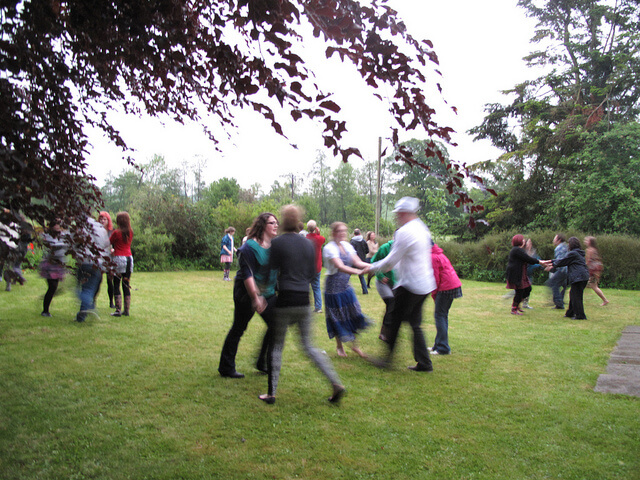 Action shot of the dancing
And I'm very proud of my husband for the excellent job he did calling the dances. :)