With the Olympics coming to London this summer, we've had some celebrations in Carlisle! The Torch Relay came through the city yesterday and today. Even with a baby, Leon and I couldn't miss this once-in-a-lifetime event. It was so fun to get into the Olympic spirit with everyone else in Carlisle. People lined the streets to welcome the relay yesterday evening.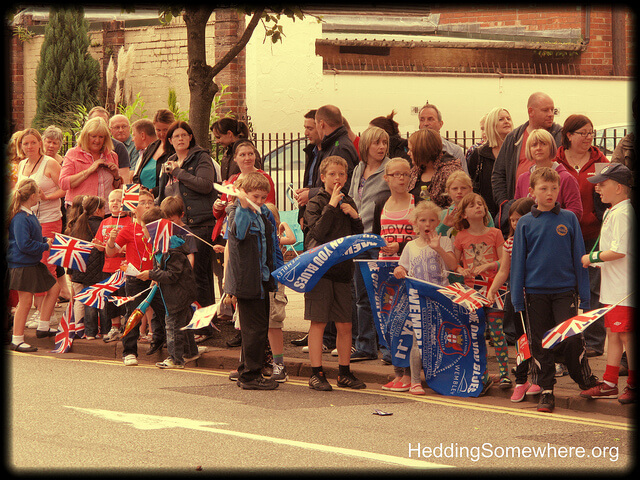 There was sort of a parade, too. A couple of the Olympic sponsors had vehicles all decked out for the occasion. People were talking and getting everyone excited for the Torch Relay.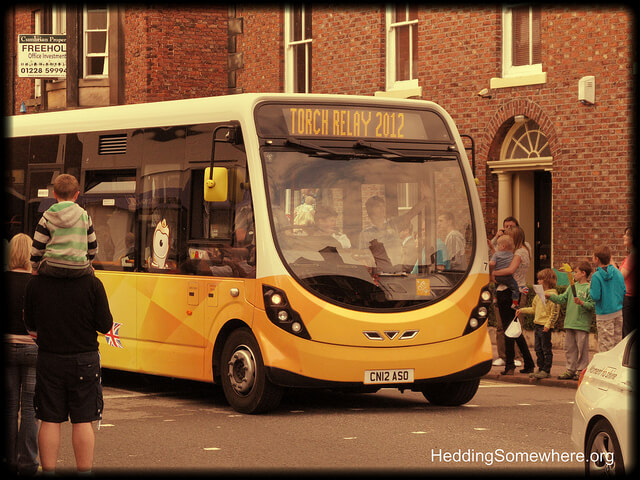 At last, the torch bearer finally arrived! We all cheered him on. I think he was pretty chuffed to be carrying the Olympic Torch! I know I would be…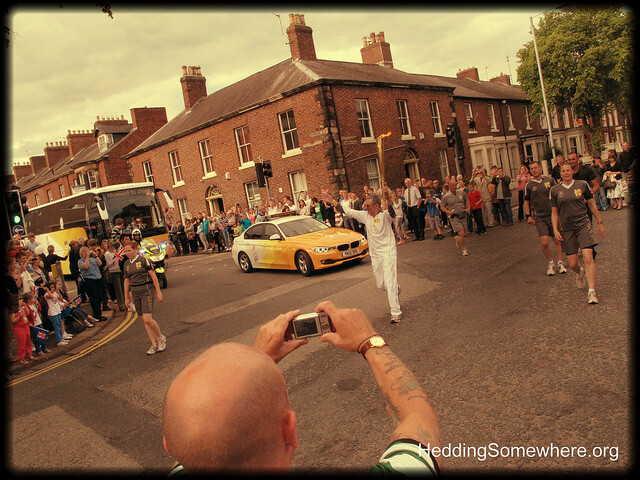 See you in a few weeks, 2012 Olympics!!