On Wednesday, we did what every other American probably did. We celebrated Independence Day! Every year, Leon has had a BBQ to celebrate with people at the OM office. Everyone is invited, whether they're American or not. It's good fun. And this year the rain managed to hold off (mostly) until everyone left!
I made a fruit pizza for the occasion.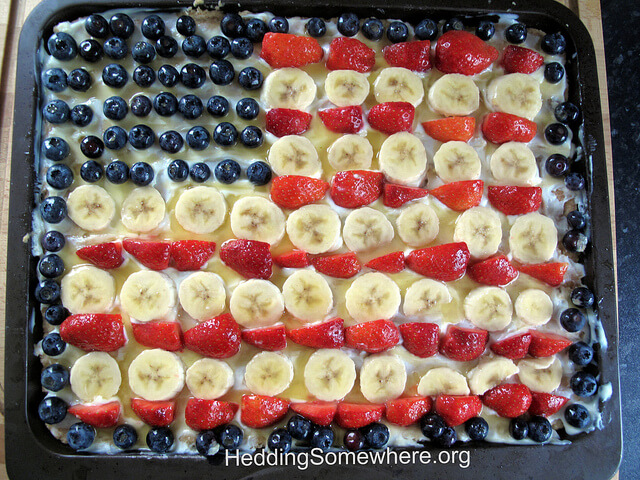 Unfortunately, I was too busy enjoying myself, and didn't get any photos of the party! Augh! You'll just have to take my word for it that it was a great party. Leon and I really enjoy having people around at our home.
In lieu of photos of the party, here are a couple of photos of what our little man did to celebrate his first Independence Day.


How did you celebrate the 4th of July?