Leon is at home recovering from surgery. This isn't a big deal, except that it's different from our normal routine. Asher misses having Daddy play with him, and I miss having an extra hand to help around the house (especially now as I am more and more pregnant by the day). Last weekend in particular was tough because we discovered Leon wasn't recovering as quickly as we thought. In fact, he was feeling worse than he was when he had the surgery the week prior. I was exhausted from the week, being pregnant and taking care of Leon and Asher all week. Needless to say, we were frustrated. It was tempting to complain about our situation instead of giving thanks.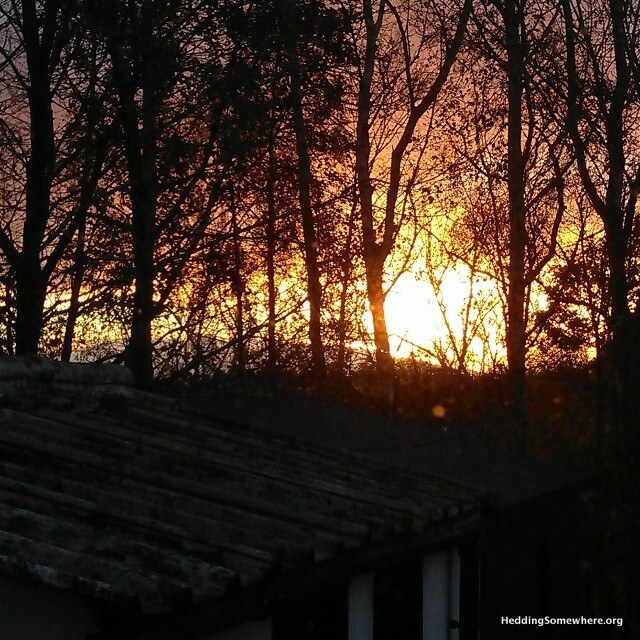 My challenge to give thanks daily was being tested. I know I wasn't perfect in my response to these challenges. I'm certain I complained a bit, but turning that complaining into thanksgiving was made a little easier because I'd set out to do it every day. God commands us to give thanks, rather than complain.
And guess what?
There was a little bit of joy found in the weekend's challenges! Just the realisation that I can't do it alone brought a little bit of joy to our weekend. I got to spend extra time with Asher. Of course, taking care of these two special people in my life is a blessing, too.
It's definitely not easy to give thanks in all circumstances, but it's much better than complaining! Have you ever been around someone who complains all the time? It's not pleasant, is it? There can be this bad attitude that everyone around seems to pick up. I know I'm guilty of complaining like that. Being grateful completely changes that attitude, and it affects everyone, too—in a positive way. You begin to see life through a different lens, the lens of gratitude. I know there are situations that are just tough to be thankful in, but it's good to look for the little gifts that God gives you to be thankful for.
"Rejoice always, pray without ceasing, give thanks in all circumstances; for this is the will of God in Christ Jesus for you." 1 Thessalonians 5:16-18 (ESV; emphasis mine)