Last night Leon had the opportunity to call dances at a ceilidh for the Christian Union at the university in Carlisle. It was the first time he called dances in a couple of years, so he was a bit unsure. I think he did a wonderful job! It was good fun, and I think the students enjoyed themselves as well.
The ceilidh was an outreach the CU had organised. It was so encouraging to hear the Gospel message along with enjoying ourselves dancing.
After everyone was done dancing, Leon saved one final waltz for me (awww!!). :) I'm so blessed I have a husband who loves to dance!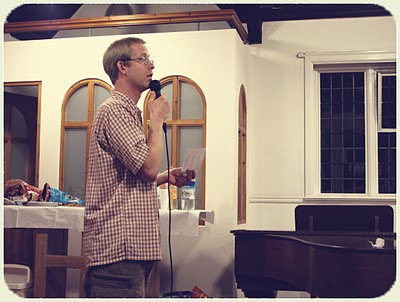 My handsome husband calling a dance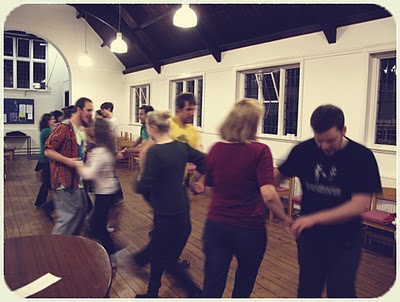 I think they're having fun! :)