Leon and I had the privilege of dedicating our son Asher to the Lord on Sunday. For those of you who may not be familiar with baby dedication, it's a lot like infant baptism. We stated before the church that we are going to raise our son in a Godly way, and the people of the church are behind us to support us.
Asher's dedication (It was nice to have Leon's parents here for Asher's dedication!)
They also prayed for us as parents, for Asher, and for grandparents.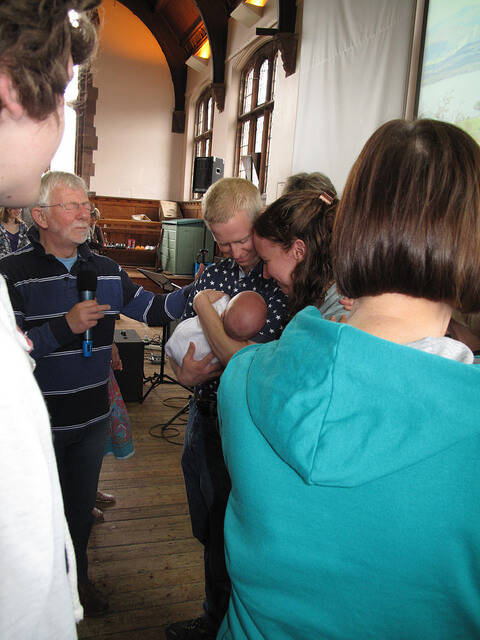 Praying