Our daughter Eva Joy's birthday is on the first of April. It's amusing because even from the moment we knew I was pregnant, Leon joked about having an April fools baby. This year her birthday also falls on Easter Sunday. It is a special thing, and saying she's excited is an understatement. On Easter Sunday, we'll not only celebrate the hope of eternal life in our risen Saviour but our daughter who brings us so much life and joy to our family. Easter is a joyful celebration of the hope we have—a celebration of life!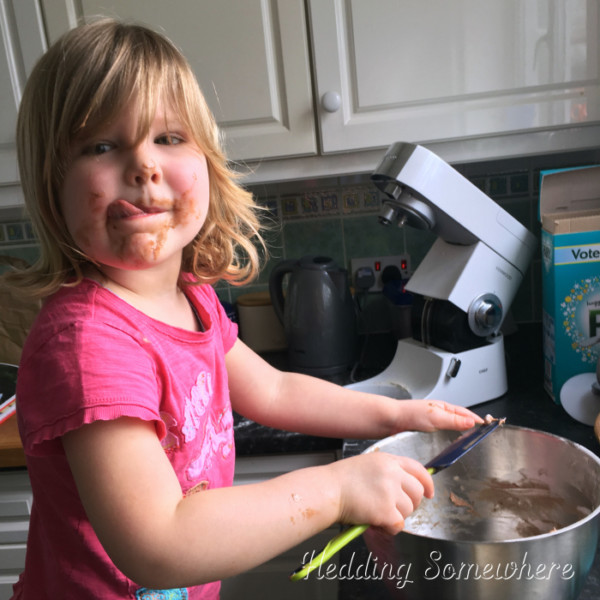 I also find Easter difficult. For us it serves as a reminder of the brokenness in the world; it reminds us of Titus, our 'broken' little boy. His birth defects are a reminder of this imperfect world affected by sin. Easter is a holiday that surfaces a lot of grief. I didn't expect to be so profoundly reminded of our broken world and the gift God gave us through His Son's sacrifice to fix that brokenness. On Easter Sunday, we hope to continue our yearly tradition of visiting Titus's grave. Why? Because it's a tangible reminder of what Jesus' sacrifice means to us. the words, 'In Christ, we have the hope of eternal life' are engraved on the bottom of Titus' headstone. The hope of eternal life comforts our grieving hearts, and it brings healing.
"so that being justified by his grace we might become heirs according to the hope of eternal life." Titus 3:7
Each year I choose a word to live by for the whole year. This year I've chosen healing—emotional, physical, and spiritual. A month ago, I began bereavement counselling again. Surprisingly, I find it much more effective this time around, compared to what it was 2 years ago (only weeks after we buried our son). I'm also making attempts at healing my gut because of the stress from our time with Titus. I also realise God has a lot to show me about this journey, so I'm seeking spiritual healing too.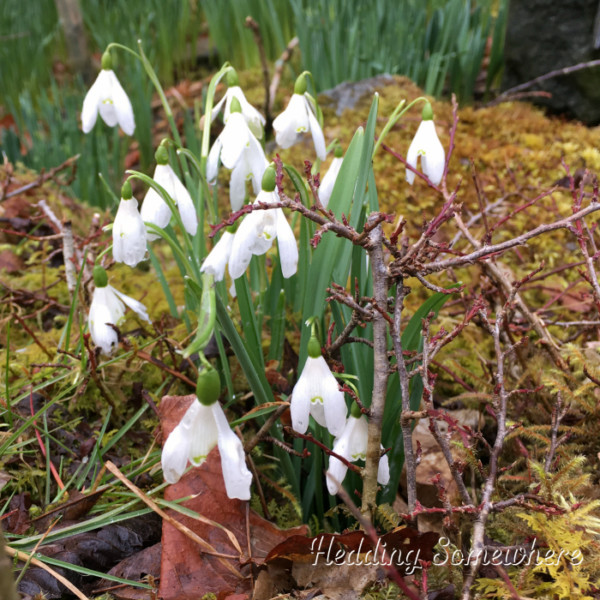 Please don't read this and think I'm blowing my trumpet proclaiming that I'm actively pursuing healing this year. I share it to express that healing is still a big part of the grief process for me.
As I think about healing and Easter approaching, I remember that healing doesn't start with counselling, or some natural remedy, or merely reading my Bible daily. So where does healing really begin?
If the few counselling sessions I've attended have taught me anything, it's that I still have a lot of brokenness to wade through. We are all broken and have our share of broken relationships, broken bodies, broken hearts.  Brokenness was in the world from the moment Adam and Eve ate the forbidden fruit in the garden of Eden. This brokenness and the need for healing is expressed throughout the whole Bible. But God had in mind to send His Son to take the sacrifice for our sins and heal our brokenness.
"But he was pierced for our transgressions; he was crushed for our iniquities; upon him was the chastisement that brought us peace, and with his wounds we are healed." Isaiah 53:5 ESV
As The Jesus Storybook Bible says, it's God's rescue plan for us. He sent His Son to die on the cross to forgive our sins and heal our brokenness. All our brokenness is healed at the foot of the cross. Notice, though that verse doesn't say anything about being healed right now. Some friends of mine have been miraculously healed, and that's fantastic. Many us, though, will wait expectantly for eternity to be miraculously healed. Until then we all look expectantly to our Saviour who took the sacrifice for our sins. He defeated sin so we can have the hope of complete, miraculous healing in eternity one day.
This is all because of what Jesus did on the cross. So where does healing begin? All the counselling, remedies and Bible reading are tools toward that end… on this side of eternity.
Healing begins at the cross because Jesus died for us. The exciting part is He didn't stay dead. He rose from the grave and defeated death so we can all have wholeness one day in eternity with Him.