Things have been quiet on the blog for the past month. If you haven't heard the news already, we welcomed our newest blessing, Eva Joy, into our lives on the 1st of April! We have been so blessed by her little life already.
When my due date came and went, I wasn't surprised. In fact she came 8 days late!
Every week since 37 weeks, I experienced contractions at least once a week. They kept getting stronger and more regular with each occurrence, but there was no sign of baby. Our sweet girl was taking her time. I'm so glad it's in God's design that women forget how difficult the last few weeks of pregnancy can be, otherwise we'd all have only one child! :)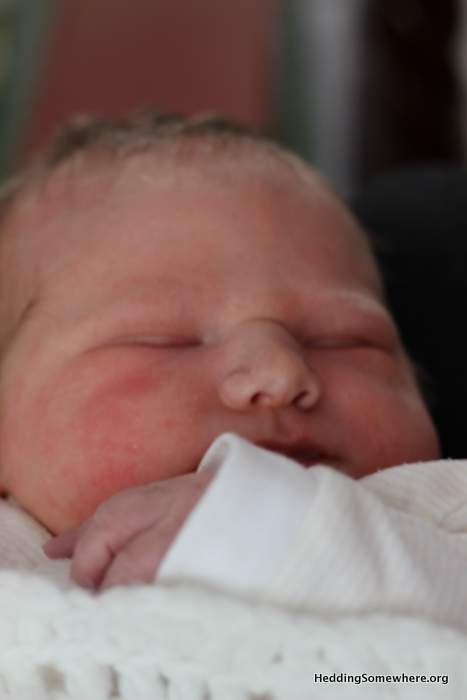 I had a midwife appointment on my due date. Since I hadn't given birth yet, she arranged for a membrane sweep in a week's time to help move things along if I hadn't gone into labour yet. A week passed, and a midwife came to our home to do the sweep. She booked me for an induction at the end of the week, but told me she'd be surprised if I had to be induced. Baby would probably arrive before then, especially since I'd had contractions the day before.
By dinner time I was feeling achy and my contractions had started up again. This time they were more regular and painful than before. After a shower and some paracetamol I settled on the couch with Leon to watch a film as a distraction from the discomfort. However, about half-way through our film, I decided it was time to get the TENS machine out. My contractions were too strong to cope without some pain relief. After about an hour, I decided it was time to ring the labour ward to see if I could come in.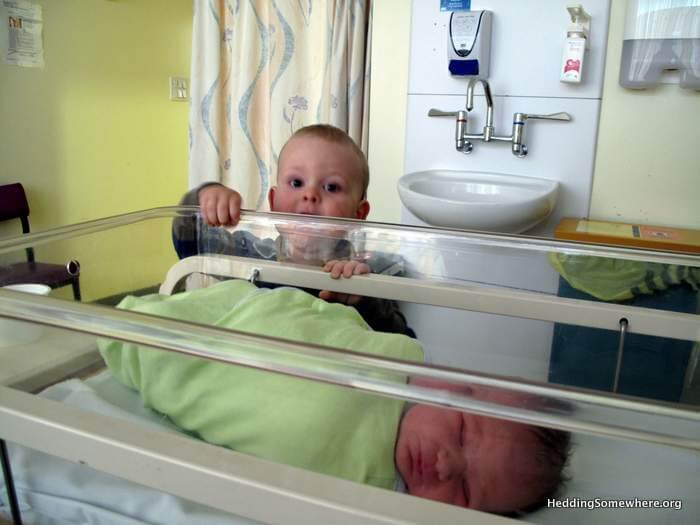 We arrived at hospital around 10:00 pm. After an examination, the midwives said I was in established labour! At some point, the TENS machine wasn't enough pain relief so I started using gas and air too. I asked to use the birthing pool, but by the time I got in the pool, it didn't help with the pain. Looking back, I didn't cope with the pain very well during this labour. I don't know if it was because I was in hospital or because labour was just different this time around. I just know it was a struggle to relax enough to cope with the pain.
After I got out of the pool it was only a short period of time before it was time to push. My waters broke "with gusto" as the midwife described, and after about a half dozen pushes, our little girl made her debut. Our sweet Eva Joy was here, and she let us know by testing out her lungs!
We're praising God for how well things went this time. My mom arrived from the US just hours before I went into labour. I had a straightforward delivery. Eva Joy fed 20 minutes after she was born. I had tearing that could be repaired with a local anaesthetic instead of a spinal. Eva Joy and I were healthy enough to go home 12 hours later. So this is what it's like to recover from a "normal" delivery!
Eva Joy, our "rainbow baby," is finally in our arms!