Great is Thy faithfulness, O God my Father,
There is no shadow of turning with Thee
We sang those words in faith, with tears streaming down our faces as we stood in the front row at Hebron Evangelical Church in Carlisle. It was all I had to hold on to. Not even an hour before the funeral, we'd buried our son, Titus. It felt surreal and heart-breaking; yet it gave us closure after the tumultuous 13 weeks of Titus's life. I found it difficult to believe that God was faithful through that season. I saw how God gave us strength for each moment, but where was the Bright Hope? We just lost a son. How does that give us hope?
It began as my easiest pregnancy. My husband, Leon and I had 2 healthy babies so far, and one miscarriage in between the two oldest children. This time was different because I could continue exercising. I was going to stay in shape throughout my entire pregnancy.
We had a trip to the US scheduled in the summer of 2015. Prior to going, I had my routine 12-week ultrasound scan at the local hospital. Leon and I did due diligence to inform the midwives that we'd be out of the UK for nine weeks. Since I'd be there when I reached 20 weeks, the midwife advised I get the anatomy scan done while in the US. It would be tricky since we don't live in the US and only have travel insurance. But we'd try. We had a friend who used to work at an obstetrics and gynaecology office. Perhaps she could help us out.
Traveling to the US in my second trimester would be easy. It wasn't the first time I've travelled such a distance while pregnant. We carried on for the first 5 weeks of our trip as we expected we would, visiting friends and family. It was lovely having that "extra passenger" travel with us, not getting in the way, apart from my growing baby bump. I expected I'd feel more tired than I normally would, especially with a three- and one-year-old underfoot, as well as growing a little person.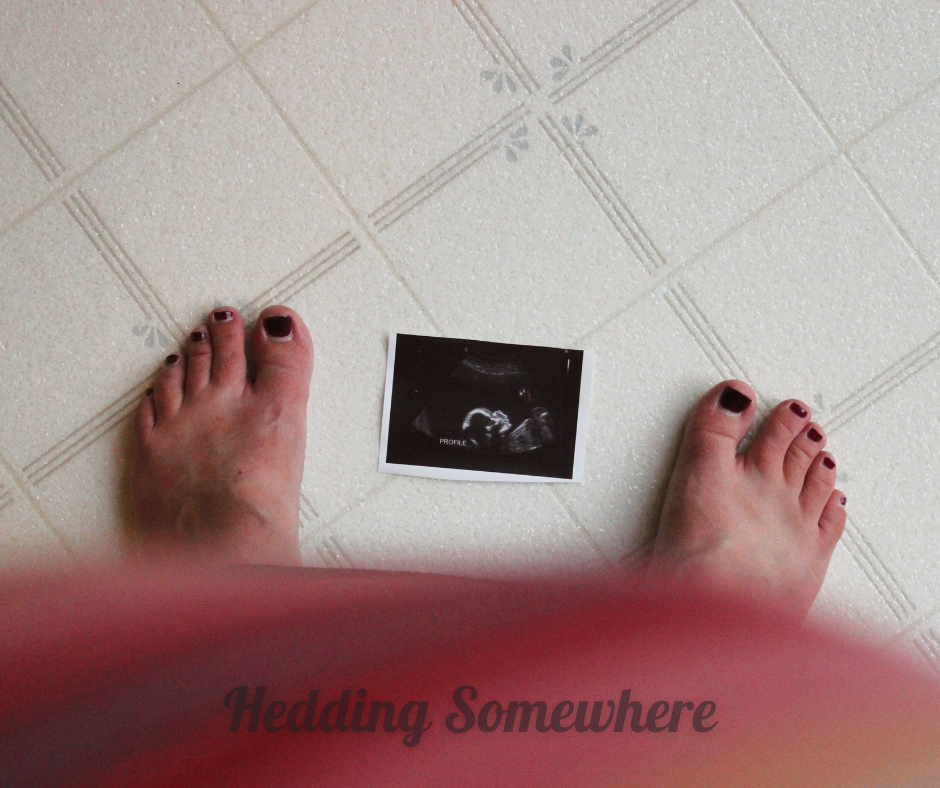 While visiting my hometown in Kentucky, a friend of ours helped make connections for us at the local pregnancy crisis centre since I was nearing 20 weeks and needing my anatomy scan done. It was a blessing, since our other options were very expensive. We got acquainted with the Christian charity prior to going in for the scan. I was excited to see our newest little one on that ultrasound screen.
We went in for the scan one afternoon in June. We planned on being in and out at the normal time. The image of our baby flashed on the screen, and we could see his (or her) profile. The sonographer took all the measurements. Then she lingered much longer on other parts—much longer than expected. The look on her face told me that something wasn't quite right. She took some measurements I'd never seen before. Perhaps the sonographer was just being thorough, Leon and I both thought. Then she studied the baby's heart for longer than usual, too. She took some other red and blue-coloured measurements of the baby's heart. Then she looked at us. She explained and showed us on the ultrasound screen that something wasn't right with the baby's stomach. It had what doctors described as a double bubble. She also said there was something wrong with the heart, but she couldn't see very well. Then the sonographer told us something that almost brought me to tears—with the known abnormalities, the baby may have Down Syndrome.
These results surprised Leon and me. What would the future hold? With half of our home assignment in the US left, we decided it was best to keep our concerns for the baby quiet, since there wasn't anything we could do about it at present. We didn't want our parents to be concerned either, since we didn't have any answers.
I felt fragile after that appointment. I wasn't certain how I'd meet with friends for dinner that evening after news like that. However, seeing as we didn't have any answers, I took a deep breath and kept walking forward. We enjoyed meeting with our friends that evening and kept the news about our new baby quiet. In fact, God gave me the strength to keep it quiet for most of the rest of our trip.
Our world began changing that day. We didn't know what to expect, but we knew God had it in His hands.
The sonographer at the pregnancy crisis centre advised us to have another scan once we returned to the UK to check on the concerns found in the scan. On a Monday in mid-July 2015, we went to the hospital in Carlisle to have a scan. I was 25 weeks pregnant. As expected, the abnormalities found in the scan previously were present.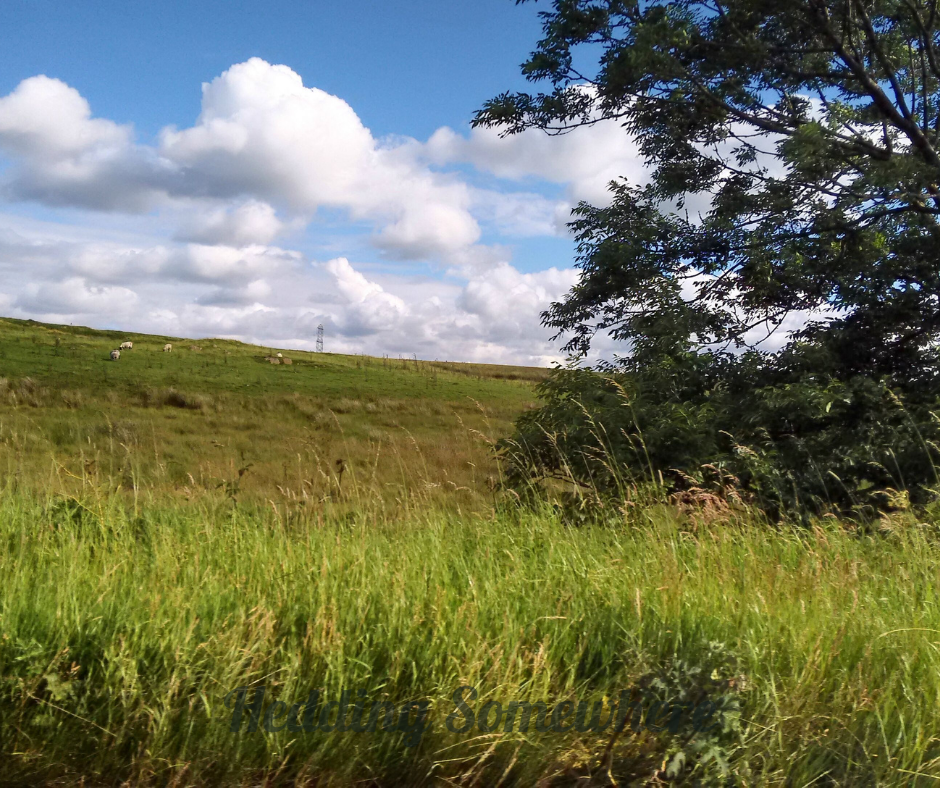 The midwives shuffled us off to the first of many Quiet Rooms. The Hospital Quiet Room is where no family wants to go—it's where you go when the doctors have bad news to tell you.
The doctor told us he'd give us a referral to the Foetal Medicine Unit at the Royal Victoria Infirmary (RVI) in Newcastle. He also suspected Down Syndrome, so he informed us about an invasive procedure called an amniocentesis that they could do if we wished.
Wednesday that same week, we arranged childcare for Asher and Eva Joy so we could travel to the RVI for the appointment. Things are serious when you go to a hospital with specialist obstetricians and midwives. The ultrasound is more advanced, and the midwives have the unfortunate experience of working with parents who receive bad news. That day felt like an unending day. Dr H did a very detailed scan of the baby, which confirmed all previous suspicions that the baby had some serious abnormalities. I also saw our baby in 3-D for the first time. He (or she) was beautiful, and I shed a tear or two.
The midwife walked us back into a consultation room to talk with Dr H to talk about what she saw of our baby. I held my breath. Dr H had answers for us, but they weren't the answers we hoped for. The baby's stomach, called a "double bubble," wasn't attached to the intestines. This would require an operation immediately after birth. The doctor named several other concerns that are a blur now. She mentioned she'd like to get a cardiologist from Freeman Hospital (also in Newcastle) to come have a look at the baby's heart.
The doctor told us she suspected the baby had Down syndrome because he (or she) had so many abnormalities. She discussed with us our options, which included ending the pregnancy. I clarified that termination wasn't an option. This child's life mattered no matter how sick he (or she) was.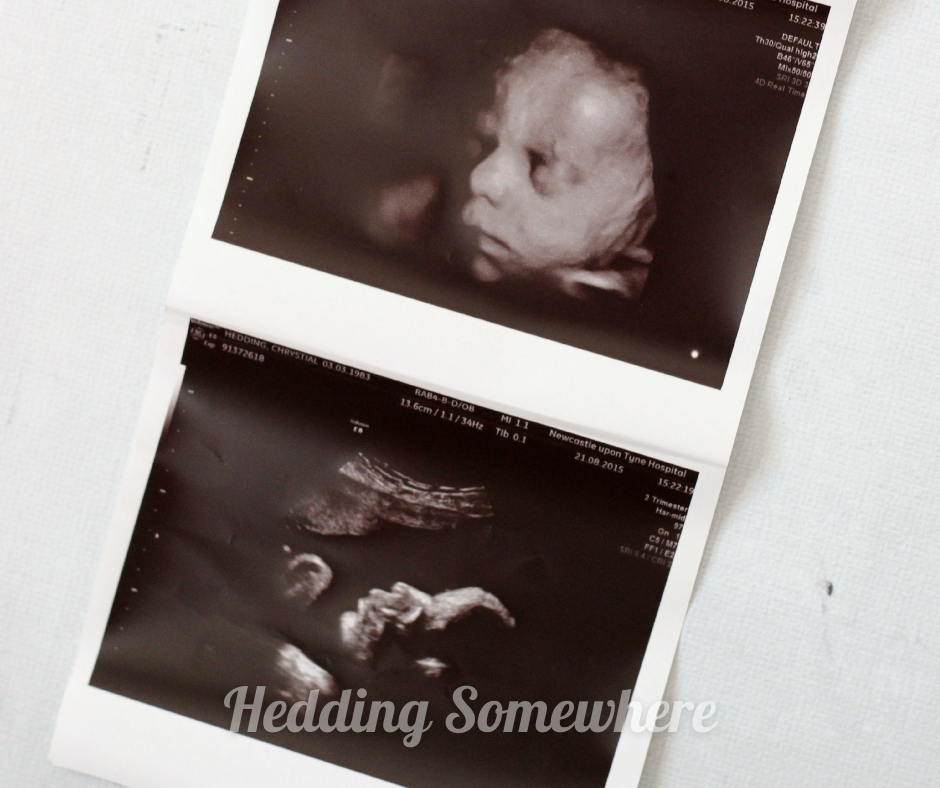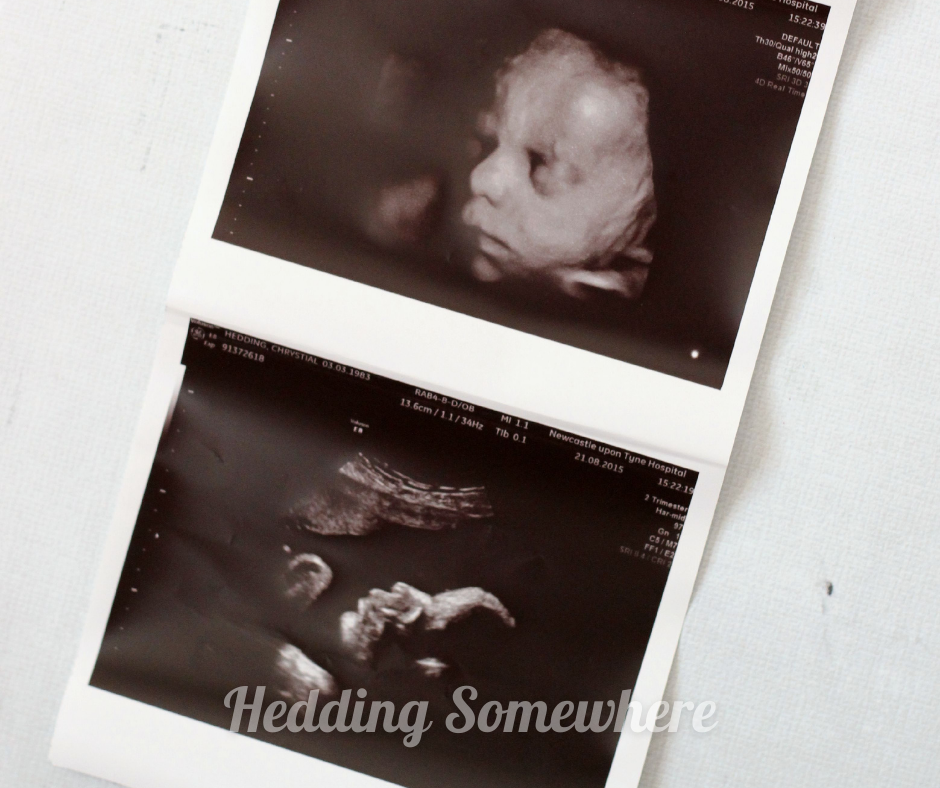 Our world seemed to come crashing down. I wept for a couple of days following that appointment in Newcastle. At least if this baby was going to be born sick, doctors could repair all his known abnormalities through various operations. The future of our unborn child held many uncertainties. We knew from the beginning that God was faithful.
A week prior to our trip to the RVI, I began reading a devotional that focused on hymns. This day was 'Great is Thy Faithfulness.' As I prayed for our unborn baby, the words from this well-known hymn ministered to my heart. Strength for today and bright hope for tomorrow. With the Lord's help, I could rely on Him for the strength for today and hope of tomorrow. It's the same regardless of what we knew about our baby.
After that long day at the RVI, I made 'Great is Thy Faithfulness' the theme of my pregnancy. I determined to sing it to our unborn baby as often as I could. I knew it would be a comfort to him after he was born, just as much as it comforted me with the truth in its words. To this day, it continues to minister to my heart, and I see it as a reminder of God's faithfulness on our journey.
God is always faithful to us. When Leon and I got married, we prayed our lives and marriage would reflect God's goodness and faithfulness. Weeks after our wedding, I applied for a visa to live in England. We sent my passport off as soon as we could to get the visa, and travelled around the Midwest United States, raising finances for our ministry in England. When we finally got my visa the day before we flew out, we opened the envelope and discovered the British Consulate issued me the wrong visa! The following morning, we got out the door at 9:30 and drove a last-minute car rental to the British Consulate General's office in downtown Chicago. A series of events and impossible acts of God had us trusting the Lord would provide so I could fly out to the UK that evening. Against all odds, the consulate issued me the correct visa, and we flew to the UK that evening. We could do nothing but praise God for his miraculous ways after we trusted Him to provide for the correct visa.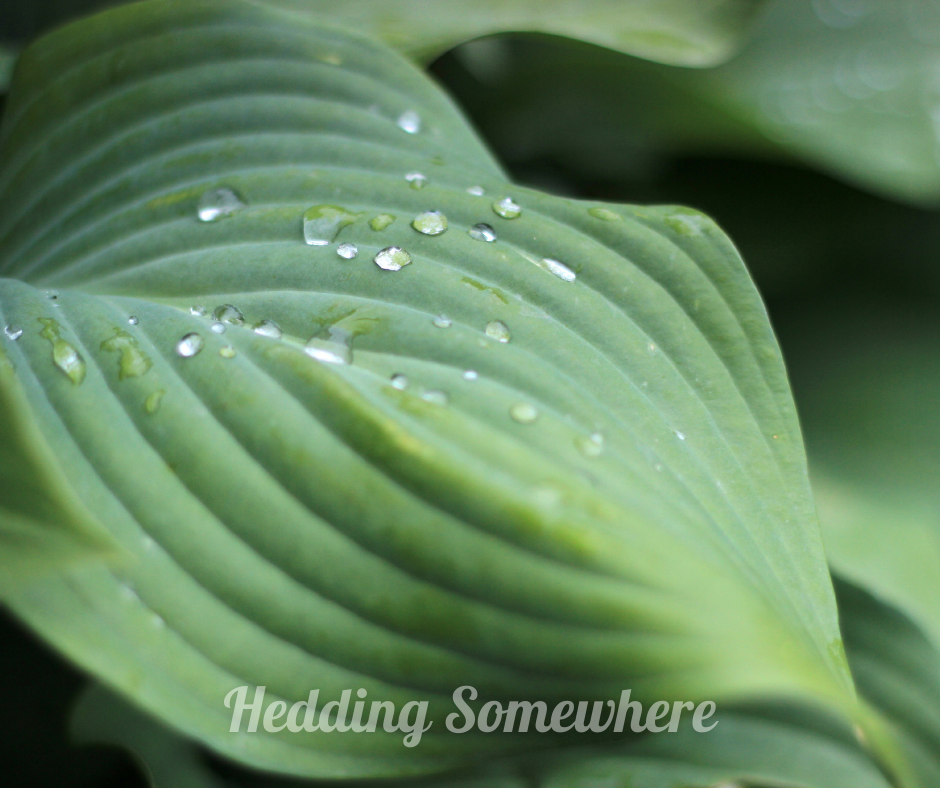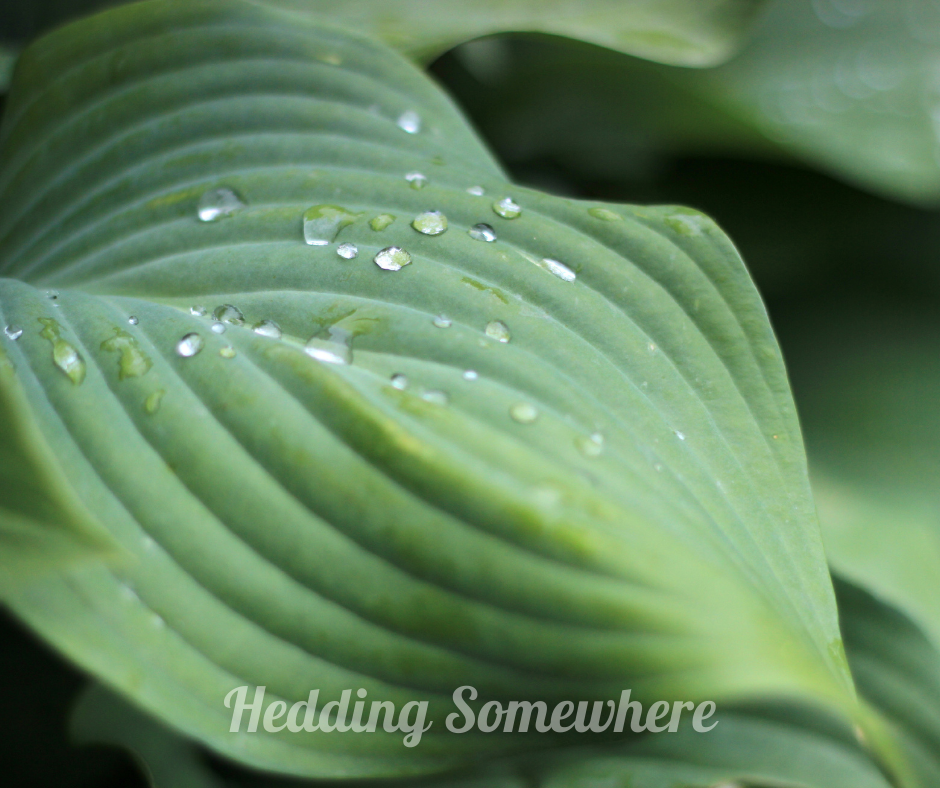 Trust in the Lord with all your heart, and do not lean on your own understanding. In all your ways acknowledge him, and he will make straight your paths. Leon and I made Proverbs 3:5-6 our family's verse early in our marriage. It reminds us we can't rely on our limited understanding of God and the world to get through life and particularly through challenging seasons. Why God allowed our unborn baby to be so sick, we did not know. We couldn't get caught up in our understanding of why that may happen. The Lord brought us to our knees in surrender and faith in Him who is completely worthy of our trust. This passage from Proverbs continues to bring comfort, hope, and confidence that God is indeed trustworthy and faithful.
Daniel chapter three tells the story of three young men, Shadrach, Meshach and Abednego. They served under King Nebuchadnezzar in Babylon. When Nebuchadnezzar set up a golden statue of himself and commanded everyone in Babylon to worship him as King by bowing down to the statue or the king would have them thrown into the fiery furnace. Shadrach, Meshach and Abednego, because of their faith in God, refused to bow to an idol. King Nebuchadnezzar gave the three young men the opportunity to obey, but Shadrach, Meshach and Abednego replied,
"O Nebuchadnezzar, we have no need to answer you in this matter. If this be so, our God whom we serve is able to deliver us from the burning fiery furnace, and he will deliver us out of your hand, O king. But if not, be it known to you, O king, that we will not serve your gods or worship the golden image that you have set up." (Daniel 3:16-18)
Shadrach, Meshach and Abednego knew God would deliver them because they knew God was faithful. But even if God didn't deliver them, they still wouldn't bow because God would be with them in the fire, too.
We face a lot of tough seasons in our lives, but God is faithful even in the fire. He would be there with us while we walk through some of the darkest days of our lives, and He'll be with you in whatever "fiery furnace" you're in right now.
"Fear not, for I have redeemed you;
I have called you by name, you are mine.
When you pass through the waters, I will be with you;
and through the rivers, they shall not overwhelm you;
when you walk through the fire you shall not be burned,
and the flame shall not consume you.
For I am the Lord your God,
the Holy One of Israel, your Saviour."
Isaiah 43:1-3