He who dwells in the shelter of the Most High will abide in the shadow of the Almighty. I will say to the Lord, "My refuge and my fortress, my God, in whom I trust." For he will deliver you from the snare of the fowler and from the deadly pestilence. He will cover you with his pinions, and under his wings you will find refuge…
Psalm 91:1-4
Four days after Titus was born, I wept, praying the words of Psalm 91:4. I begged God to protect our son. I pleaded with Him to sustain Titus's fragile life because we didn't want to say goodbye. Titus's big brother and sister hadn't gotten to meet him yet. Leon and I spent what felt like hours praying and trying to rest in the lounge of a Sick Children's Trust 'home from home,' Scott House at Freeman Hospital in Newcastle. The Lord protected Titus in ways we couldn't imagine.
Within the first few days of Titus's life, we learned the reality of a child with congenital heart disease. While in the operating theatre at the Royal Victoria Infirmary, Titus's blood pressure dropped low enough to be life-threatening. The surgeon rang Leon to inform us she contacted the cardiologist on call, and they transferred Titus to cardiac PICU at Freeman Hospital to monitor him there. At 10:00 in the evening, we dashed through the hospital to the operating theatre to see our son before they prepared him for the transfer. I sobbed the entire way. On the way to the operating theatre, we met Titus's cardiologist. Recognising I was upset, she explained what had happened and what would happen in the next few hours. We walked into the bright operating theatre to see our precious son, so small and helpless, stretched out on the operating table. He was under anaesthesia and on a ventilator. The surgeon showed us the procedures she'd done before Titus's blood pressure dropped. We said our goodbyes and walked back to our room to figure out what to do next.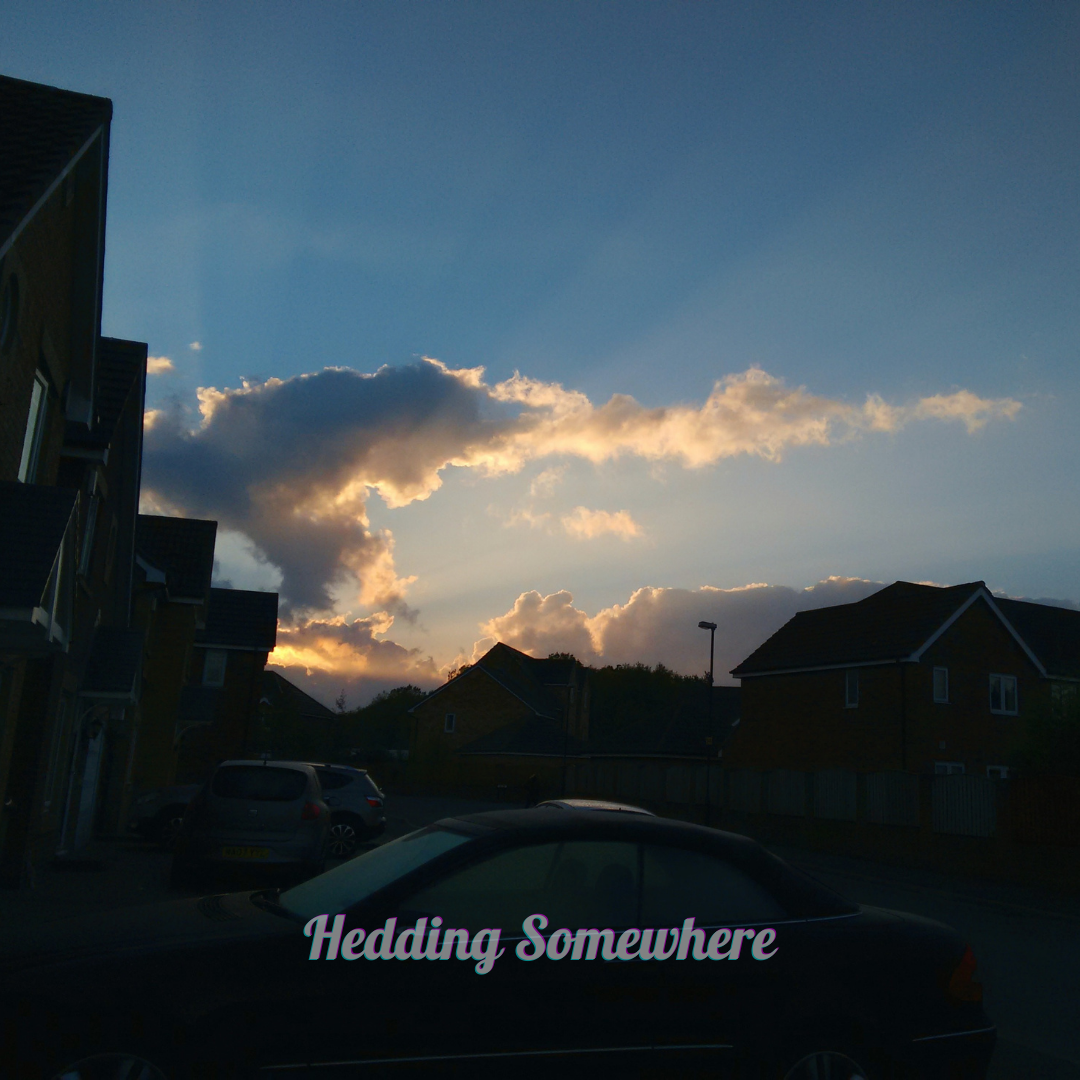 We rang our friends who were junior doctors at the time living in Newcastle. They drove us to their home, where we spent the night. We appreciated their hospitality in providing a safe place for us to fall while we came to terms with the implications of Titus's health issues. Both of us collapsed into bed from exhaustion. I cried myself to sleep. I did the only thing I could manage through tears—meditating on the truths in what's become 'our' song 'Great is Thy Faithfulness'.
Great is Thy faithfulness, O God my Father
There is no shadow of turning with Thee
Thou changest not, Thy compassions they fail not
As Thou hast been Thou forever wilt be.
The following day was tough. We visited Titus on PICU, where one of his nurses gave us an update. She said he'd been very unstable overnight. As she talked, nurses and doctors moved about in the background. The ward was moving across the hospital, so they had extra staff on hand. We watched as three nurses constantly changed machines and medications that kept our son alive. Titus was up and down all morning. The nurses made a change; Titus would stabilise for a short time, making us think he was improving only to take another turn for the worst.
The tears flowed like a waterfall. Being four days postnatal did not help the emotions. I had a headache from crying so much. PICU staff offered me glasses of water and told me I needed to stop crying so I wouldn't get dehydrated. During our visit, a doctor ushered us into a 'Quiet Room' on the ward. There, the doctor explained what he understood was going on with Titus's heart. My heart shattered into a million pieces. Titus's heart wasn't doing what it should, and it was very weak. If Titus's heart didn't stabilise, he needed to go to the catheter lab so the doctors could insert a stent into his tiny heart. I am grateful Leon was there because tears clouded my judgment. The doctor told us that if they didn't put the stent in, Titus could die in his unstable condition; he could also die during the procedure. If he didn't die, he would likely return to PICU on a special bypass machine called ECMO.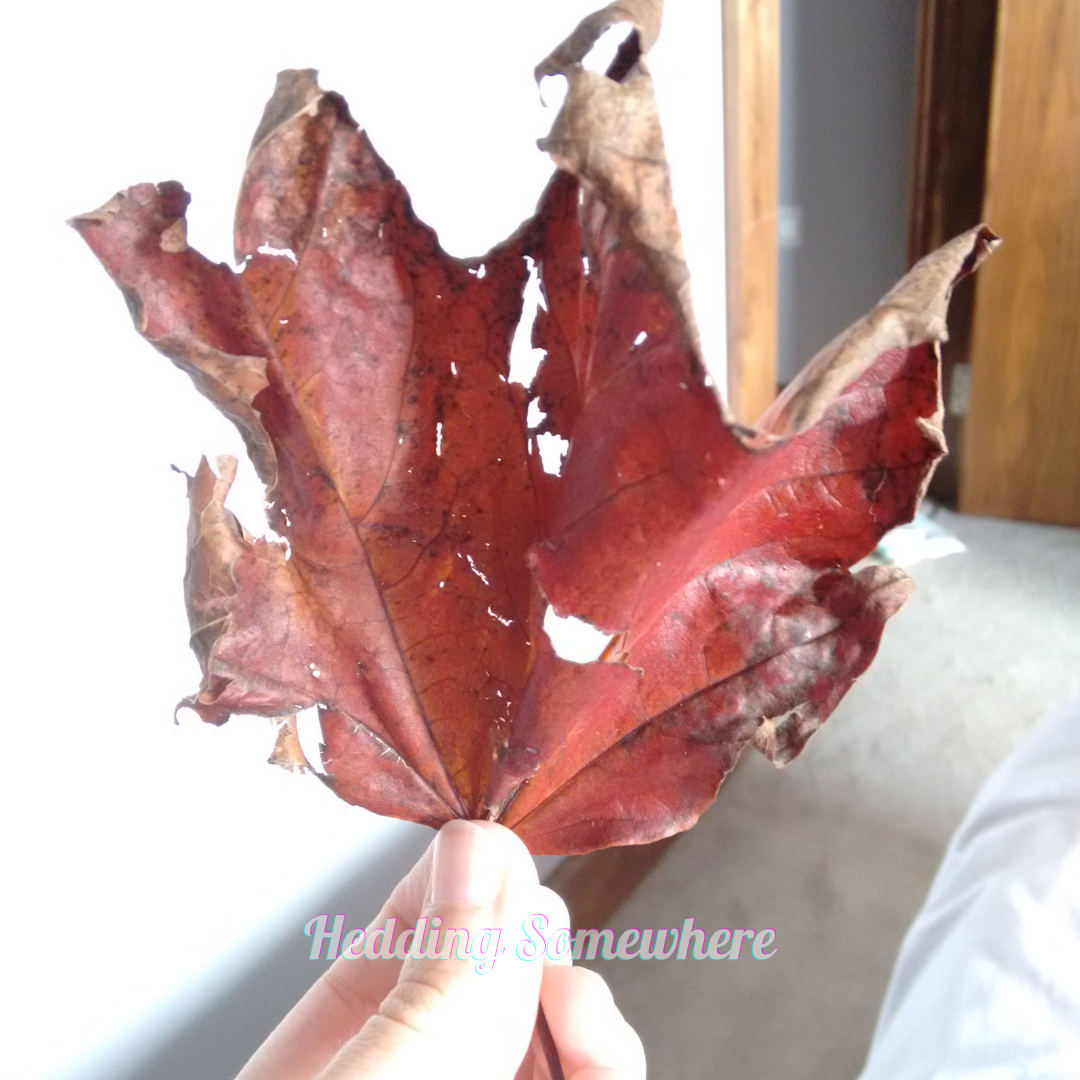 No parent is ready to say goodbye to their child just days after birth. The news that our son could die in the catheter lab shocked us. In tears, we consented to the procedure, if it should come to that. At that moment in time, Titus was stable, so we went back to our accommodation to rest for a few hours.
Leon planned to collect Asher and Eva Joy from Carlisle and bring them across to Newcastle to be with us. He left with the confidence that everything would be fine until he returned with the older two. We wanted Asher and Eva Joy to meet their little brother before he died. Leon no sooner made it out of the car park than we both got a phone call. Titus took another turn for the worst. The doctors wanted to take Titus to the catheter lab within 15 minutes. I hurriedly rang Leon to find out if he was on his way back to the hospital. He was. Anxiously I waited for his return to Scott House—I couldn't cope with going to PICU alone. In the stress, I probably wouldn't find it either. While I waited for him, I again sang 'Great is Thy Faithfulness'. Tears flowed again. One manager from Scott House saw me and invited me in for a cup of tea. I explained what was going on, and she comforted me.
Once Leon returned to the hospital, we ran through the hospital corridors to PICU. We donned our plastic aprons, and a nurse escorted us to our son's bedside. We arrived just as the team from the catheter lab finished preparing to take Titus. He looked so small and helpless laying there on the warming bed. It is an image that is forever in my memory. We kissed him and said our goodbyes. My tears didn't stop flowing that day as they wheeled our son out of PICU. Some nurses reassured me they'd take good care of him.
It was an interesting fact that PICU moved across the hospital that day. All the patients moved to the new ward already. Titus was the last one to move because he was the most fragile. The atmosphere of the old ward resembled the way my arms felt. Cold. Empty.
Leon and I believe God used the PICU move to keep Titus alive that day. Because of the move, extra staff was on duty. Titus needed extra hands to look after him that day. If they weren't moving the unit, there wouldn't have been the extra help to keep our son alive. Leon and I clung to that realisation as we waited for news from the nurses about Titus's stent procedure. The wait was agonising. I didn't know how we'd survive the coming days and weeks. We trudged back to Scott House to get some rest. Hours dragged by, and we still had no news about our baby.
God met us in our uncertainty. I had a picture in my mind of God holding Titus in the shadow of his wings, as it says in Psalm 91. The Lord comforted me with supernatural peace knowing that everything would be alright because He was in control, no matter the outcome.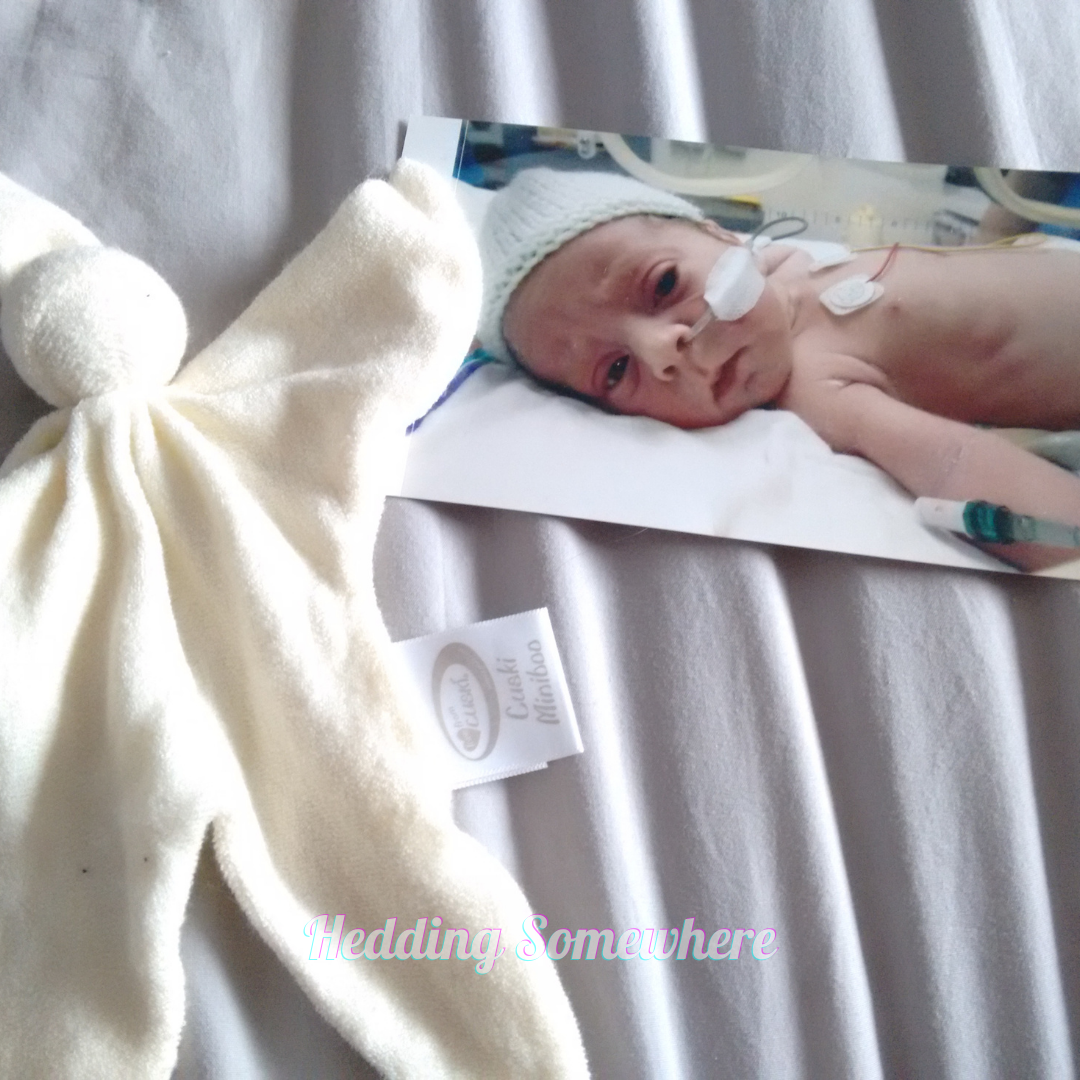 Late in the evening, we received news that Titus was back on PICU and stable so we could visit him. Not only had he survived, but he came back without ECMO! We couldn't believe it as we prayed for Titus over his warming bed in the intensive care unit. Weeks later, we learned that Titus's very sick body could have added complications when he had the stent inserted. The Lord truly looked after our son that day.
Titus was not the only one who had refuge under God's wings. It turns out God has room for more than one of us. As a family, He protected our hearts, too. While Titus was in the catheter lab and Leon and I waited in the lounge at Scott House, our friends Ruth and Helen made the trip to Newcastle with Asher and Eva Joy. Though the outcome of Titus's procedure was uncertain, we wanted Asher and Eva Joy with us. We wanted them to meet their baby brother before he died. We didn't expect they would bring some comfort—that their innocence and excitement over their new little brother and seeing Mummy and Daddy again would bring some peace to our broken hearts.
Ruth pulled up in front of Scott House, and as soon as I unbuckled Eva Joy from her car seat, she launched all of her little 18-month-old body into my arms. Both children appeared so grown up now that Titus was here. It felt strange after becoming accustomed to holding a newborn over the past few days. The tears started flowing. It was healing to have my older babies in my arms again. Their innocence was the balm my soul needed. Their excitement over all the toys in the playroom at Scott House was a welcome distraction.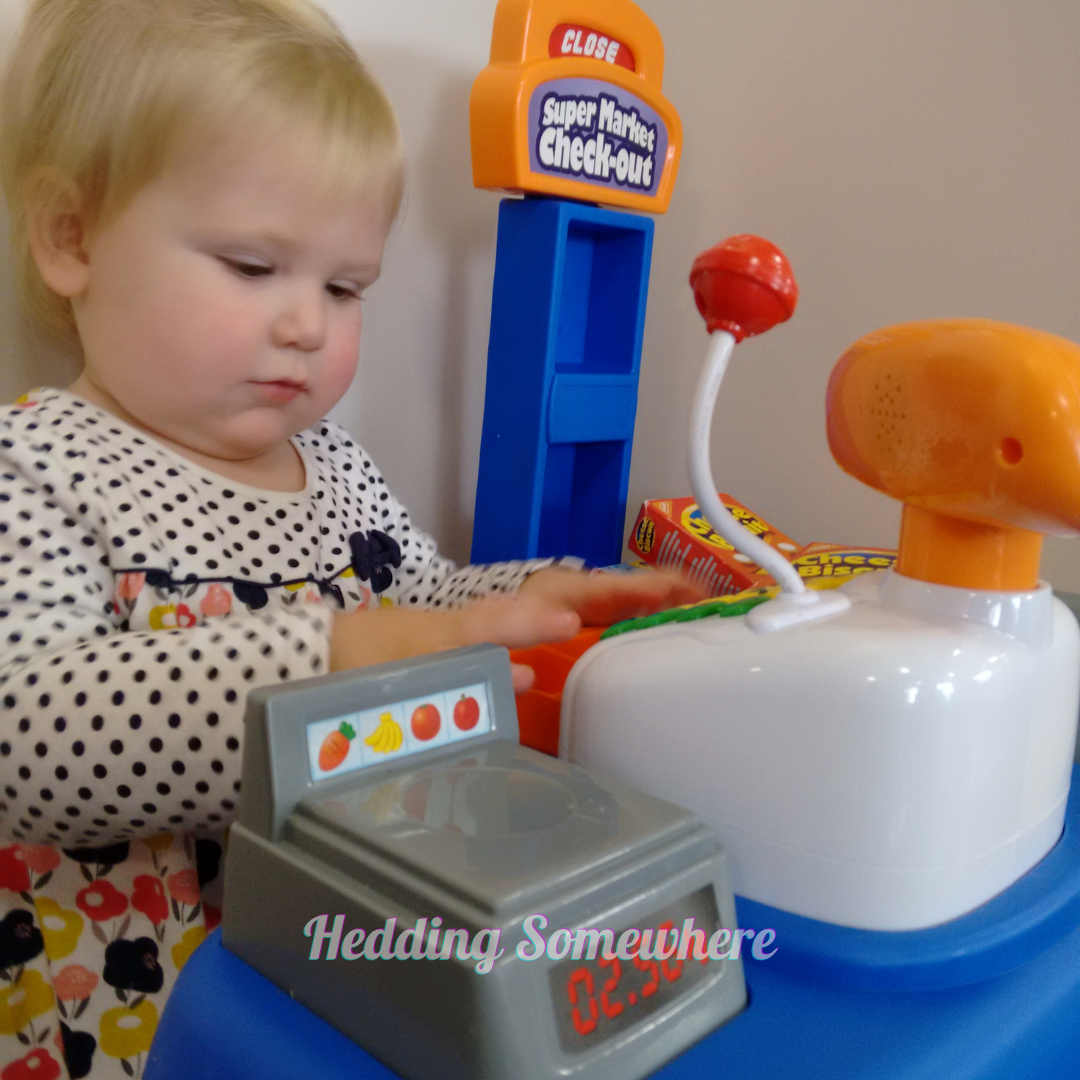 As I look back, I see how the Lord gave our hearts refuge, too. During that turbulent few days, the Lord looked after our physical and emotional needs through the gift of our friends. Our junior doctor friends offered to look after Asher and Eva Joy for the night so we could focus on Titus after he returned to PICU. They brought a meal to us, which Ruth prepared in the kitchen for us. We connected with a church in Newcastle, who supported us along our journey. The staff at Scott House, along with the other residents there, were also supportive, and it was comforting to know that we weren't alone on this painful journey.
When we requested a room at Scott House, the staff told us that there was an outbreak of the norovirus. In fact, the Children's Heart Unit was closed to new patients to keep the virus from spreading. With this in mind, we decided we'd have the older children brought to Newcastle anyway because emotionally we needed them with us. We believed the Lord would protect us from getting the very contagious sickness bug. Should any of us get it, we couldn't visit Titus in PICU until we'd been symptom free for 48 hours.
We did as much as we could to prevent getting the norovirus. Unfortunately, with two young children, it was inevitable. I got it first, and it was perhaps the mildest version of it. It was still heartbreaking to not see my baby for what felt like days. I cried as I had to express breastmilk and then dump it in the sink because it was unsafe to give it to Titus with the risk of passing the virus on to him.
Eva Joy was next, waking us in the middle of the night with gagging sounds in her travel cot. We turned on a light to find her sitting up, dazed and confused about what happened. I don't handle cleaning up vomit well, so I set Leon to borrowing a bowl from the kitchen for Eva Joy and cleaning up her cot so she could try to sleep. We didn't sleep very well that night—we woke each time we heard Eva Joy vomit.
To keep the virus from spreading, the staff asked us to remain in our room for meals as well. After one day of that, we asked if our friends would let us stay with them so we had more space. Since I was symptom free now, I remained at Scott House after our room was deep-cleaned. Leon went to Donia and Revin's home to allow Eva Joy to recover and wait to see whether he or Asher would get the norovirus, too. Since I didn't want to be alone during such a traumatic and uncertain time, Helen stayed with me and ferried us back and forth between our friends' home and Freeman Hospital.
Leon got the norovirus next, and we knew it was only a matter of time before Asher and Helen got it. However, God, in His faithfulness, protected them from getting it. Because you have made the Lord your dwelling place—the Most High, who is my refuge—no evil shall be allowed to befall you, no plague come near your tent. (Psalm 91:9-10) Our friend Helen suffered from chronic fatigue. If the norovirus would strike anyone, we didn't want her to get it because it would be very difficult for her. Miraculously, the Lord protected her from it. Asher also came away from the norovirus outbreak without it. It's said that there's always one person in the family who doesn't get the illness going around. Here, it was Asher and Helen, but I believe God kept the illness away from them because it would have meant longer recovery time for everyone.
In the days that followed, Titus stabilised enough to transfer back to PICU at the RVI. It was a step towards home, or so we thought. We did not know what Titus's future held. We expected a return to Freeman Hospital in 6 months for Titus's heart operation. Helen, Eva Joy and I still did some travelling back and forth between hospital and our friends' home as everyone recovered from the norovirus.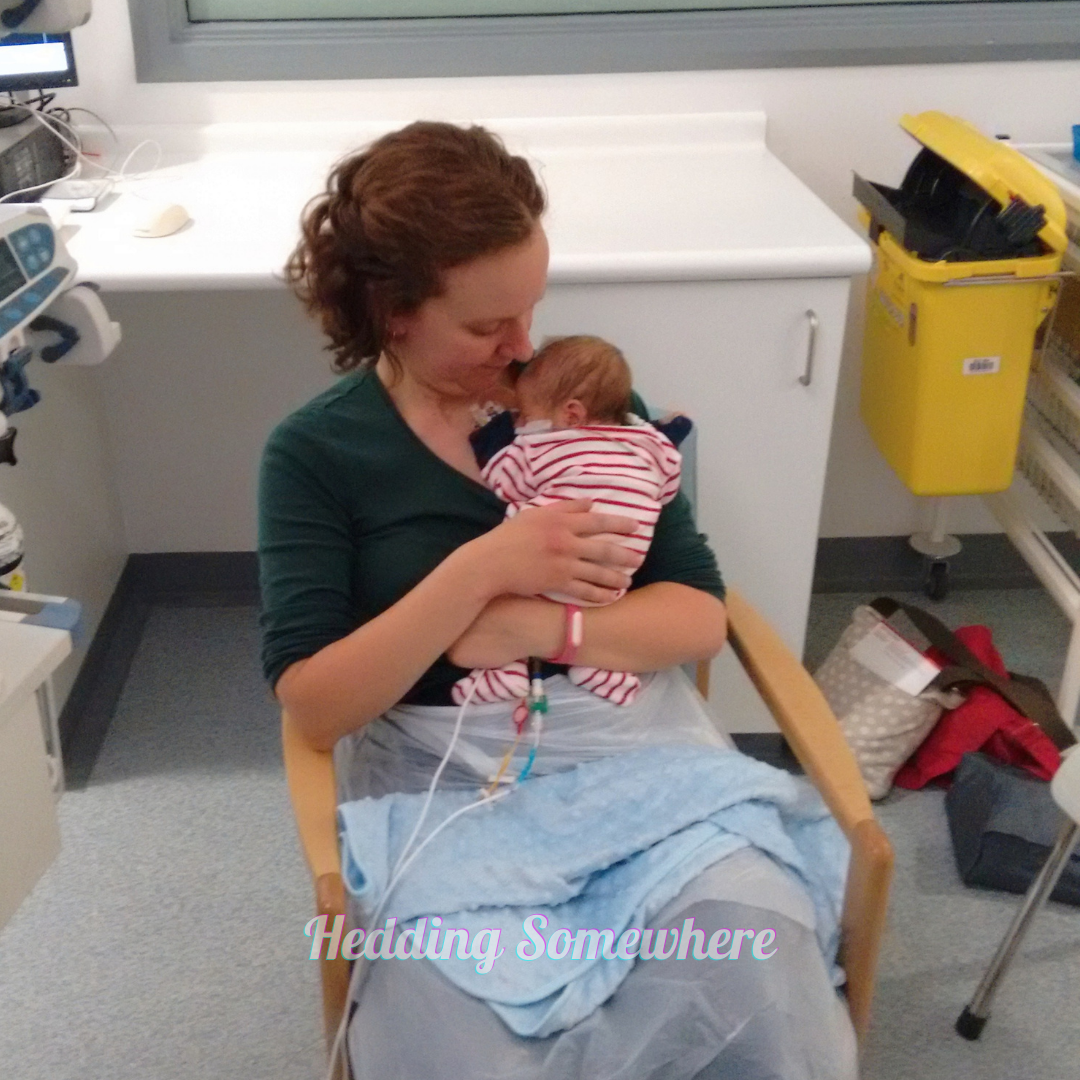 Our stay at Freeman Hospital was turbulent. God sustained us through that time and showed his faithfulness. It's easy to blame God for the difficulties we face. If we take a biblical perspective, the Holy Spirit reveals to us all the ways the Lord sustains us and protects us.
The Psalmist says this in Psalm 91. He cries out to God for refuge from his troubles. In faith, he proclaims his undying faith in God, knowing he will find safety and protection under the Lord's wings. God responds to the Psalmist's prayer by telling him that because of his faith, the Lord will be near to him in trouble, protect him, and deliver him.
Titus's life continually caused us to kneel before God in prayer. Sometimes life is so hard that all we have left is our faith in God. If we cry out to him and make him our dwelling place, he will give us shelter. He will be with us in trouble. He will protect us and rescue us.