Can you believe we're half-way through the year already? Where has the time gone?
I figure since we're nearing the end of June, I should give you a little update on how my goal of reading more this year is going. I must confess that having a tablet with an e-reader has made reading more appealing to me. :) Recently being on home assignment has also given me a little more time to read!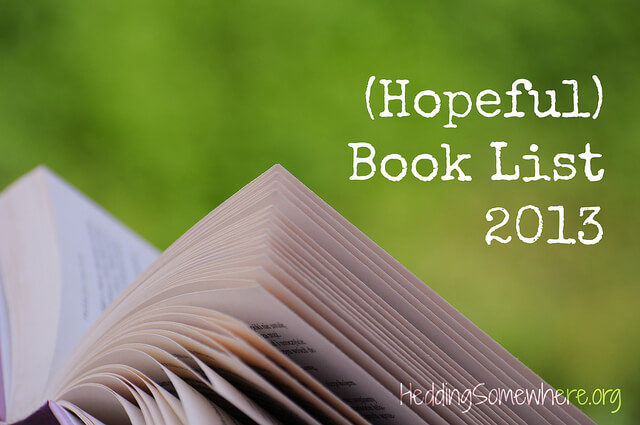 Books I've finished
Books I'm currently reading
The Complete Call the Midwife Stories: True Stories of the East End in the 1950s by Jennifer Worth—I love this book! It's a trilogy of books, actually. Mrs. Worth tells a great story, including a brief history of the London Docklands. Since the book is divided so nicely, I'm taking a break in between books to read other things.
Life of Pi by Yann Martel—I want to read something different, and Leon encouraged me to read this. Life of Pi is just that so far: different.
Simply Delicious Amish Cooking by Sherry Gore—How can I read a cookbook? Well, come back in a few days for a review, and I'll tell you!
Books we're loving as a family
I decided it would be fun to share with you books we're also enjoying as a family. Well, okay, they're books that we love reading with Asher. :)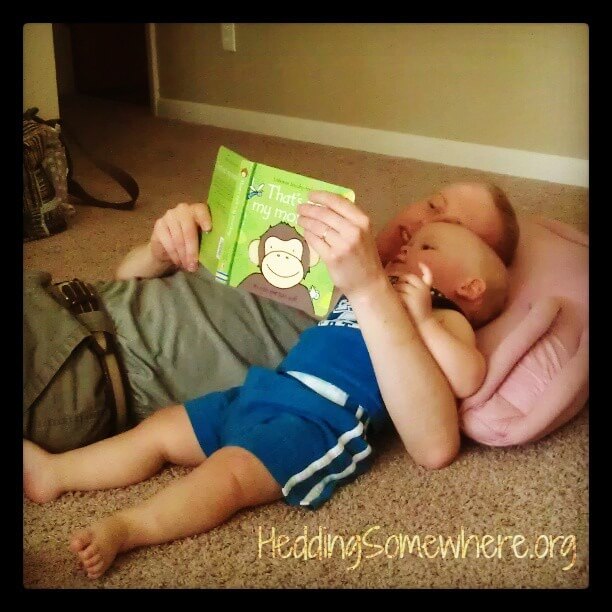 Goodnight Moon by Margaret Wise Brown—Yep, this one's still a favourite… even after being away for 2 months!
That's Not My Dinosaur—This book is fantastic! A friend of ours lent us That's Not My Monkey, and we liked it so much that we picked this one up. It's a touchy-feely book that has kept Asher busy during many a car ride and church service.
The Jesus Storybook Bible by Sally Lloyd-Jones—We just started reading this one together as a family after we decided it's time to start a devotions/family Bible time with Asher. He may not understand all of it right now… so we'll call it sowing seeds. We should start somewhere, right? :)
Have you read any good books recently?
(It's worth noting that the links in this post are NOT affiliate links. I put them in so you can find and read them for yourself!)
You can also keep up with my reading list on my Pinterest board!