What?? Did I just say that I love my mornings?!? I never thought I'd say that…
But it's true. Over the past 18 months or so, I've gotten to the point where I can't live without getting up early to meet with the Lord before the rest of my house does.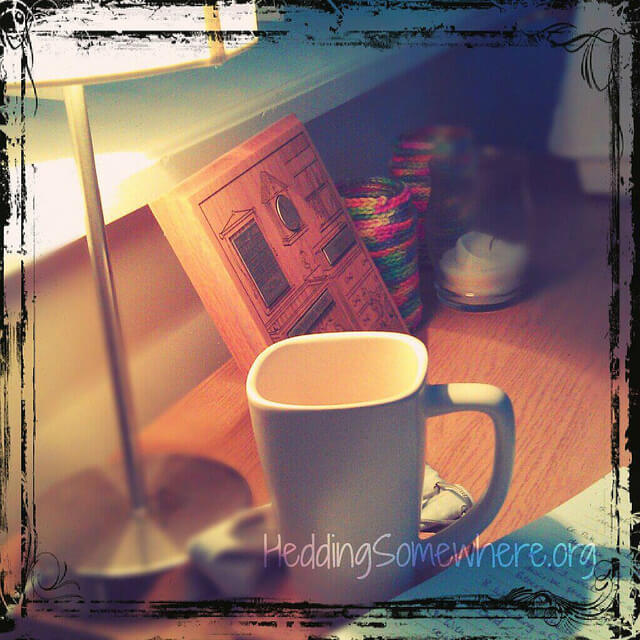 When I meet with the Lord first thing, it sets the tone for the entire day. It helps me to be a better wife and mother. OK, most days I'm still not perfect at it, but one thing I've learned is that God honours my efforts. He gives me grace on those days when I don't manage to get up early.
Getting up early isn't easy—especially this time of year when the dark, cold mornings and my warm bed beckons me to sleep longer. I love the accountability I've received though participating in the Hello Mornings Challenge. I'm coming up on my 5th challenge this year (they do one tri-annually). I'm blessed to have been in the same group since the beginning, so we  have been keeping each other accountable for awhile. We check in each day, and pray for each other as well. I cannot express the importance of accountability. These ladies I've met through the Hello Mornings Challenge are awesome! :)
The hope of the Hello Mornings challenge is:
Meet with God in the mornings
Plan your day
Exercise on a regular basis (I don't have this one down yet)
And hopefully do all these things before the day gets going!
So are you up for the challenge?
Registration for the winter challenge starts today and runs until 23 January. The challenge then starts on 28 January!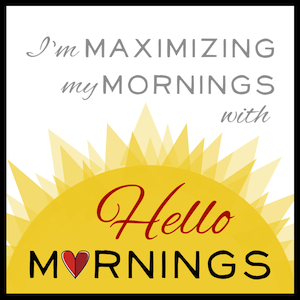 (Do you want to join, but aren't certain how that's going to work because you're not a morning person? There's a series on the Hello Mornings blog that I've found very helpful!)
Let's start transforming our days before the day begins! Ready?? And… Go!