Illness struck the Hedding household last weekend. It started when Leon got a cold. Then, logically, it was my turn. We went out to a friend's party on Friday evening, and Asher got a bit cranky so we went home and put him to bed. An hour later, I heard him coughing. Strange. He went back to sleep after that until about 3:00 in the morning when he decided to wake us up to tell us he's got the cold, too.
Asher got his first cold.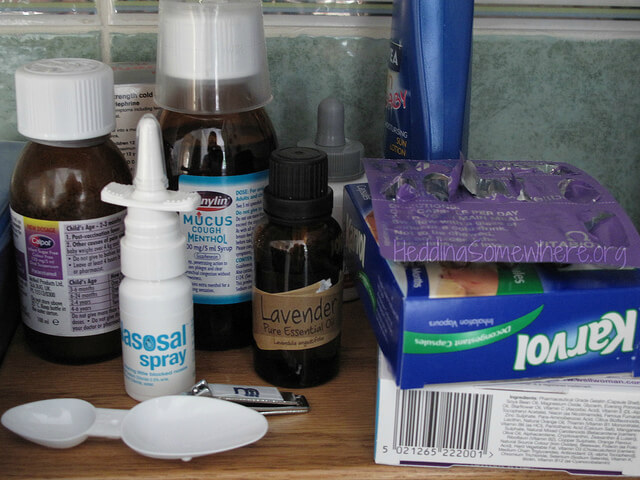 So we laid low on Saturday and Sunday in hopes of getting a healthy baby again. Unfortunately for Asher, he was feeling better on Monday, but I had to take him to get his 16 week shots (British English = jabs). That set us back for a couple more days because our little man had sore legs and a fever.
The good news is I think we're finally on the mend! The little guy handled it better than I thought he would. I think it must have been harder on me. :-P