This weekend, Leon and I went to the Kentucky Wool Festival in Falmouth, KY with my former roommates and a friend, Katie, Heather and Cheryl. It had been a number of years since I went with my family, so I was excited to go again. I loved festivals like this when I was a kid, and I remember going to them on field trips in school. Until this time around, I never realised that this festival shows a bit of Kentucky's culture.
It was the perfect day to go! The sun was out, and the trees were showing off all of their autumn colours.
They had a lot of Bluegrass music.
This band is a family!
I was pretty worn out from my matron of honour duties the day before, so we took it easy.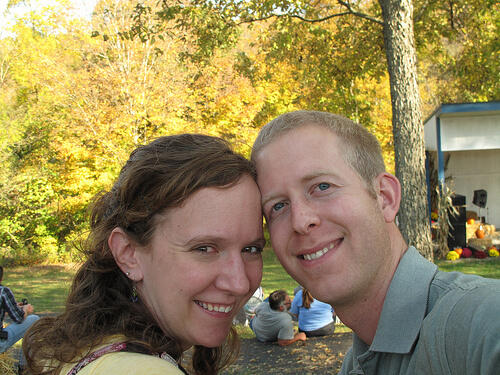 Listening to more Bluegrass and enjoying the autumn beauty
At one point during our visit, Leon asked me about the wool part of the Wool Festival. If this is a Wool Festival, where are the sheep and wool? Well, before we left we visited the Sheep and Wool Tent. They had lots of pretty hand-dyed and hand-spun wools, weaving demonstrations, and livestock (besides sheep, they had goats, pigs, rabbits, hens, cows…).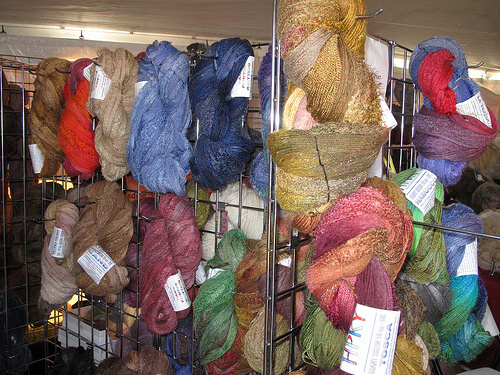 Too bad I don't have the money or the space to take some of this beautiful wool back to England with me!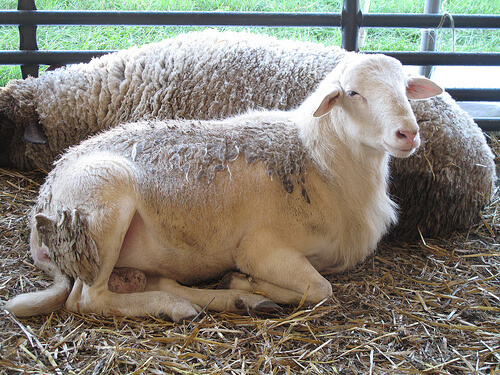 Baa!
On our return to Northern Kentucky, we took a drive down a lovely country road. The road was kind of narrow, reminding Leon and I of the one-track lanes that are found in England… minus the stone walls that English roads have. It was such a beautiful scenic drive! I can't believe Katie's GPS took us down such a pretty route!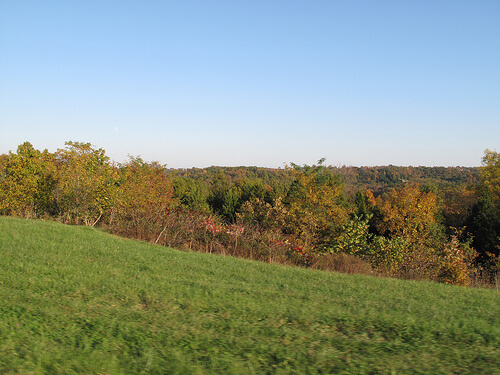 I missed this while we were in England last year!