On Saturday evening Leon and I decided to stay in since this week is going to be a busy week. I had gotten some blueberries on sale at Aldi, so I decided we should make a blueberry pie. Well, I didn't have enough blueberries, so after a quick run to Morrisons (local supermarket in Carlisle), my idea for a blueberry pie turned into a blueberry-strawberry pie.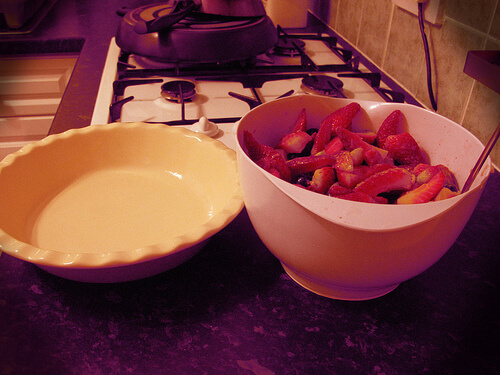 Pie filling all ready to go!
Making pies is something that we've discovered we enjoy doing together. It may sound odd, but it's true. (Actually, it just occurred to me that this would make a good date night some day!) Usually, I like to mix the filling, but I'm learning the art of making the pastry. Leon, in my opinion is the expert pastry maker, so I usually follow his guidance to make our delicious pastry.
Once the pie was done baking, we decided it was sadly, too juicy to eat just yet. So we saved it for the following day when our friends had arrived to stay with us for the week. Who doesn't like a piece of pie with a little double cream dribbled over the top? YUM!!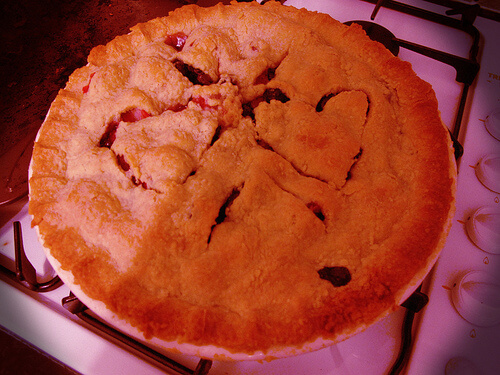 All done! You hungry yet? :)
(The hearts were for Valentine's Day)