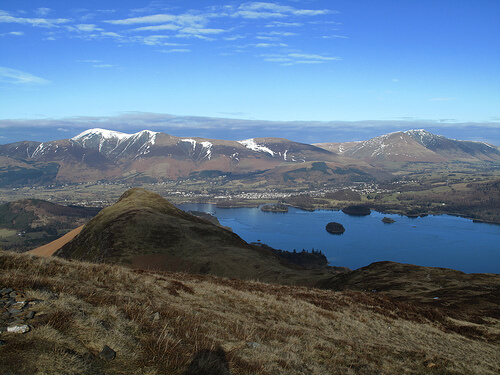 Adventuring in the Lake District.  We went walking (better known as hiking in the US) in the Lake District on Thursday.  England has such beautiful country side!  It is enough to take one's breath away.  What a way to experience the beauty of God's creation.
Anyway, Leon and I began our walk reasonably early in the morning so we would have most of the day.  We began in **somecityIcan'trememberthenameof** and walked up to the top of High Spy, which was about 400 m I believe.  It was quite an incline at times, I did not think I could do it.  But nonetheless, I persevered.  It was well worth the climb, once we got to the top of High Spy.  What a view!  Along the way was quite memorable as well.  Finding a few caves to go exploring in, climbing up and down the rocks, and saying hello to the sheep that roam the countryside.  I quite enjoyed getting in touch with my adventurous side. :)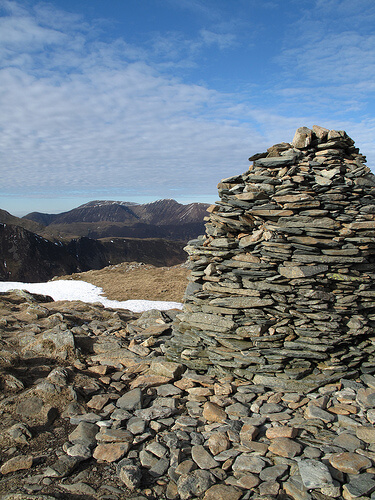 Once we got to the top, we paused for awhile to eat lunch.  It was nice just to sit–soak it all in before heading back down into Keswick.  The weather was perfect for a day of walking!  Such a blessing!  It was clear enough to see the surrounding mountains and such.
It did take us awhile to figure out how to get into Keswick from where we were, and once we got close enough to the town, we were tired enough that we just wanted the walk to be over.  Both of us were tired, and had pretty sore ankles from our boots.  But our walk was not over yet.  The footbridge we needed to take had been closed due to flooding near the end of last year!  Oh, no!  So we ended up having to take the long way around into town.  Once we finally made it, we still had enough time to stop and get a "cuppa" before catching the coach back to Carlisle.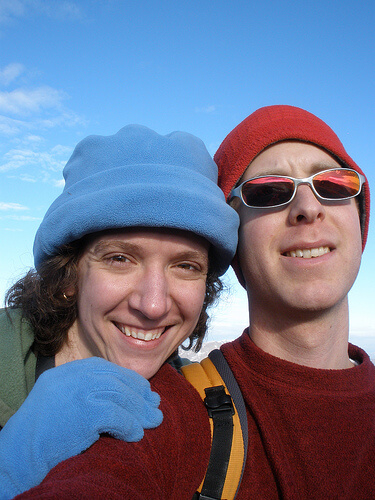 It really was a nice walk.  Could not have been better.  And I had the bruises, incredibly sore muscles, memories, and muddy boots to prove it. :)