What social gathering rocked your socks off in 2010? Describe the people, music, food, drink, clothes, shenanigans.
I didn't have to think very hard to answer this question. Would it be too easy to say that it was our wedding reception? Our wedding was in fact a big event in our life this year, as it should! My favourite part of the reception was the dancing. I'm blessed to have married a man who loves to dance! We had English Country Dancing (think dances you'd see in "Pride and Prejudice") at the reception. A friend of Leon's called the dances. Nearly all of our guests were on the dance floor at some point during the evening. Fun was definitely had by all.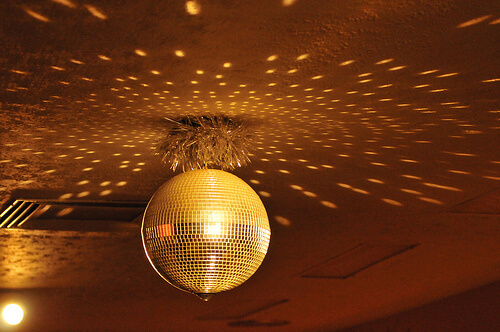 Who doesn't like dancing at weddings??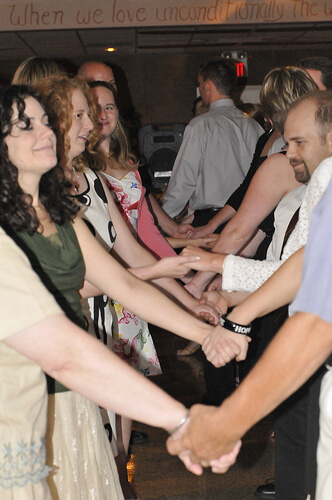 Everyone joined us to dance! It really surprised us!
The next best party was the Christmas party Leon and I went to last Friday. It was the OM office's Christmas party. I had a lovely time getting to see people, meet a few new folks, meet spouses of those I've already met, and see people I know interacting with their children.
The other lovely thing about this party, as if it should come as a surprise, was the dancing. They hired a live
céilidh
band to play and call the Scottish dances we would be doing. I thoroughly enjoyed myself, as did my husband and everyone else who participated in dancing. I unfortunately didn't get to dance all the dances because I have a bum shoulder. It was still great fun!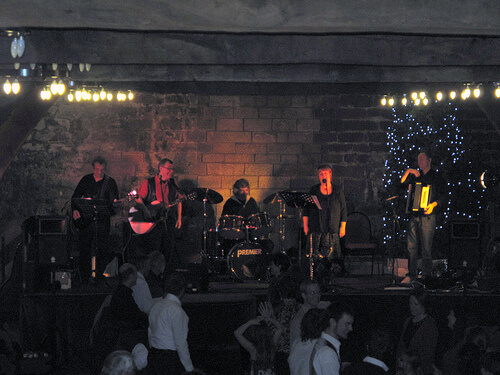 The céilidh band


I'll leave you with this video of the dancing. I couldn't capture very many good photos of dancing. :)