Any guesses? Anyone? Bueller?…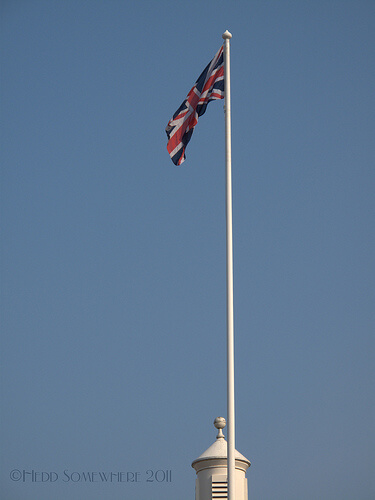 Royal Wedding, of course! This is my obligatory royal wedding post. :)
On Friday Carlisle had their royal wedding garden party in the City Centre. There they set up a big screen so we could watch the festivities from afar. Although, I confess it would have been quite an experience to actually be in London to see the Duke and Duchess of Cambridge as they went by to Buckingham Palace… Or to be in the crowd at Hyde Park. It was quite fun to be in England for such an historic event!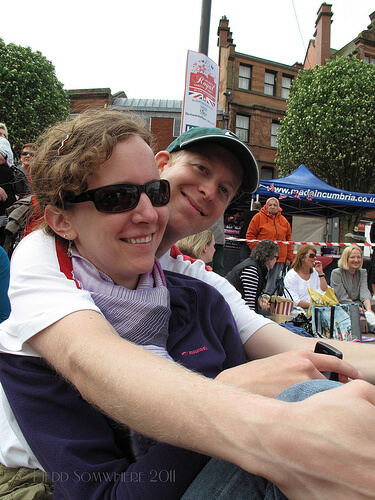 How exciting! We're watching the royal wedding on a big screen!
A princess marrying her prince. It's every little girl's dream, isn't it? In reality, it's exciting because as believers, we are royalty through Jesus, the King of Kings! Someday in Heaven, we will be celebrating the ultimate royal wedding feast with our Bridegroom. Now that is something that is far more newsworthy than the wedding of William and Kate!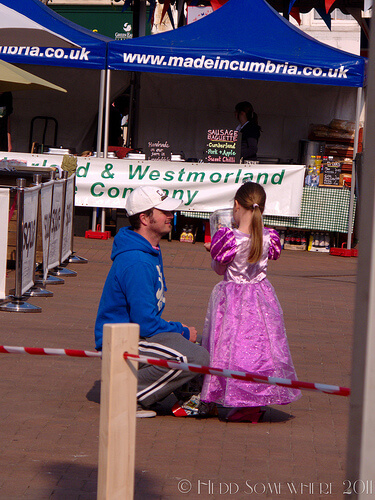 Little girls dressed in their princess dresses to watch the wedding
The royal wedding also reminded me of our own marriage we celebrated almost 9 months ago. What an exciting time that was! :)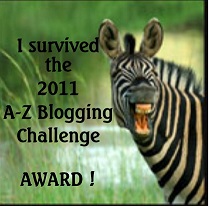 On a different note, even though I didn't finish the A-Z blogging challenge on time (I'm still trying to get through the entire alphabet even though April is now over), I still got this lovely award from Elizabeth!