Leon and I spent Christmas in Carlisle this year. I wasn't really up for travelling since we just got back from the US a month ago. So I've been content with staying at home for the holidays this year! :)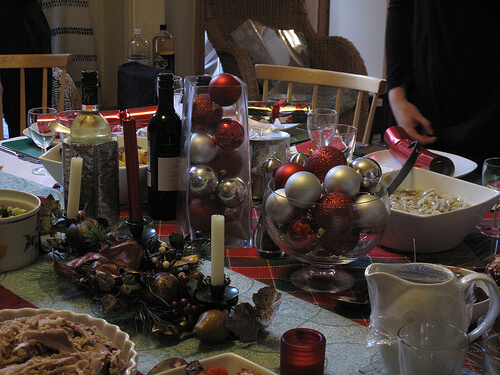 Christmas centrepiece surrounded by yummy food
Our Christmas began on Christmas Eve. We had a lovely Skype video chat with Leon's family back in the US. We got to watch them open some of their gifts, and they got to do the same for us! It was especially fun to see our niece and nephew open their gifts!
We then went to the cathedral for a carol service.
Christmas day began with perhaps a new tradition: We made donuts for breakfast! Usually I'm a pretty healthy eater but I thought hey, it's Christmas… we can do something different.
Leon read the Christmas story.
We spent a lot of time opening our gifts. But I think that's just how opening Christmas gifts is supposed to go!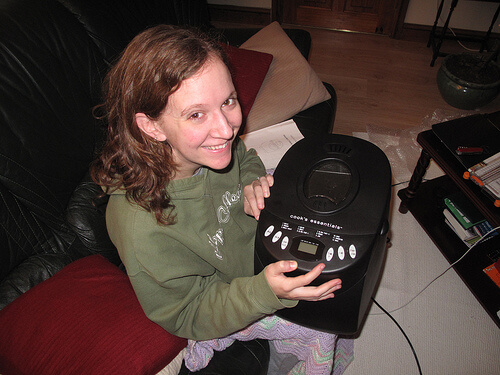 I smell lots of bread-making in our future! :)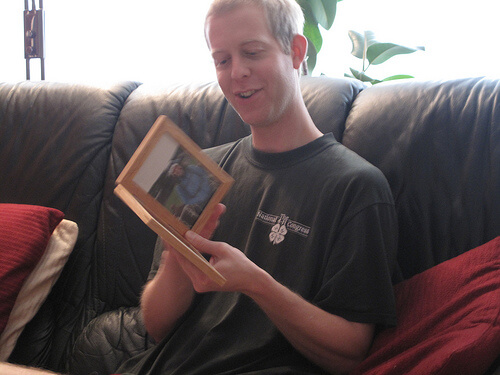 I think he likes it!
We were invited to a friends' home for Christmas dinner. It was so lovely to be in a family environment for Christmas. The friendship was joyous, and the food was gorgeous!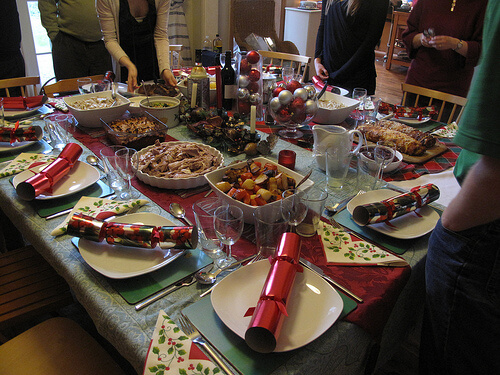 The Christmas dinner spread… Let's eat!
There's just something about spending Christmas with a "family." I guess being away from my own family makes me find family in other ways. But now I'm launching off on another topic so I better stop! :)
How did you spend your Christmas?