Occasionally, Leon and I have date nights. We hadn't had one in a while so Leon came home one evening, surprising me by planning a date and getting a babysitter for Monday!
Our original plan was to walk to a pub to get something to eat on the other side of town, but that plan changed when it started to pour down rain. We decided to go somewhere close to home.
We still had a lovely evening, and Asher didn't come up in conversation for most of the evening! I wish we could get out for dates more often.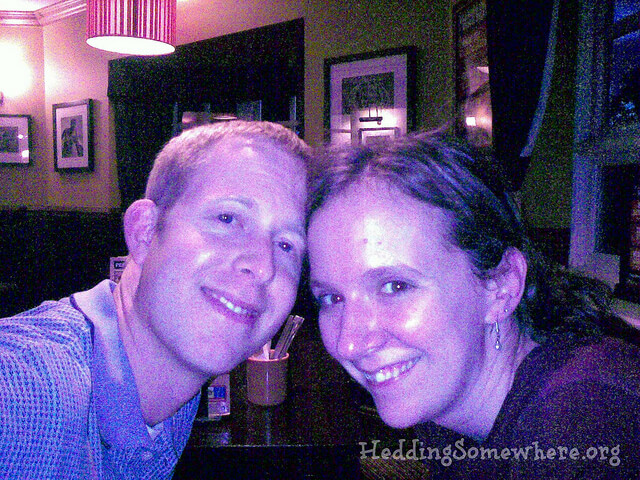 Forgive the quality of the photos. They were taken with Leon's camera phone in a dimly lit room. That being said, the next photo doesn't do our dessert justice. (Yes, we devoured the entire thing!)