On Monday (29 August) we went on a train ride through England. We had some complimentary rail vouchers we had received from the train company because of a bad experience we had last year. We finally took the opportunity to explore England since we have to use the vouchers before we leave for the US at the end of the month.
We began our journey by taking the Settle-Carlisle line. The train took us through some really pretty scenery to Settle. Once in Settle, we hopped on the train again back to Carlisle.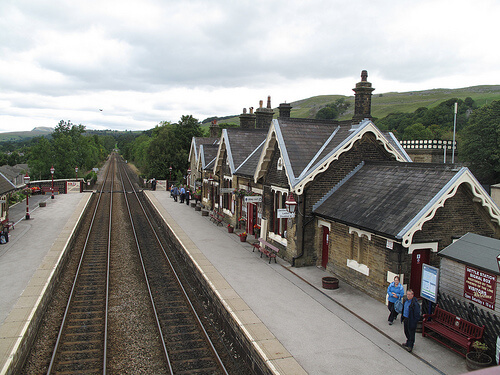 Settle train station
Riding through the Yorkshire Dales
After eating lunch at the Carlisle Station, we were off again to Barrow-in-Furness. This particular train line goes right along the coast of the Irish Sea. Even though it was raining while we were on the train, it was lovely to see the mountains to the left of us and the coast to our right! We wandered around in Barrow for about an hour before we headed back to Whitehaven for dinner at a local pub. After dinner it was back to Carlisle.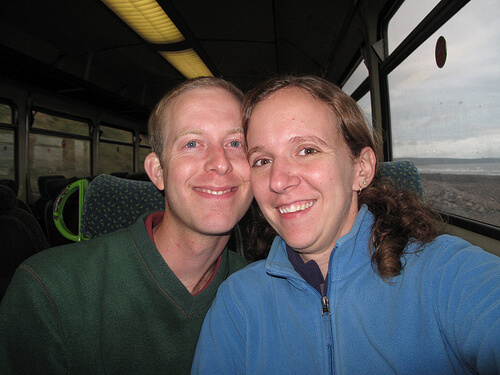 On the train headed home
What a lovely day for a train ride!