Wednesday night Leon and I had a lovely date night. We have been intentionally setting aside one night a week to have a "date" which usually includes a nice meal at home and some activity that doesn't cost us a lot of money. This week, we had a planned yet spontaneous date.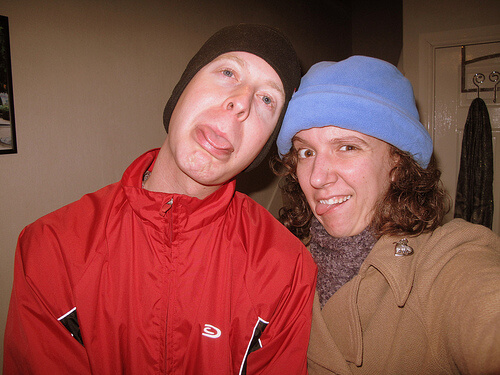 Silly and bundled up ready for our walk
Yes, I know. Planned and spontaneous in the same sentence. Leon had originally planned to stay in after dinner and play a game of Scrabble. However, with the snow that has blanketed Carlisle, he decided we could go for a walk to enjoy the snow. What a romantic walk! :)
We bundled up in our coats and walking boots and headed out on our walk. By this time we mostly had the footpaths to ourselves. It was rather cold, after all. It doesn't mean that snowy Carlisle can't be pretty in the evening! I made sure to take my camera with me so we could capture some of the snowscapes of the city while on our walk.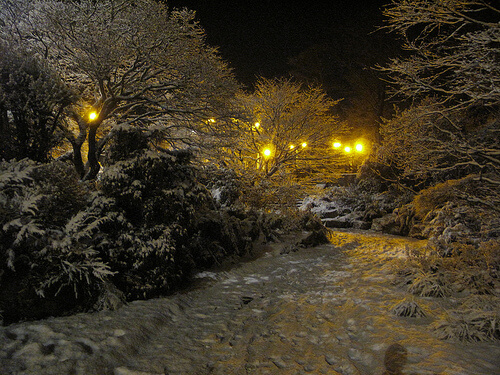 The snow is picturesque
We also made sure to have some fun on our walk. Most of the way back consisted of throwing snowballs at each other and smashing them on each other. I like to say I got Leon pretty good with a snowball down the neck of his jacket. :) Then I was kind enough to help brush the snow off his hat… dropping more snow down his neck! After that, he shoved me into the shrubs along the pavement. Fair is fair, I suppose.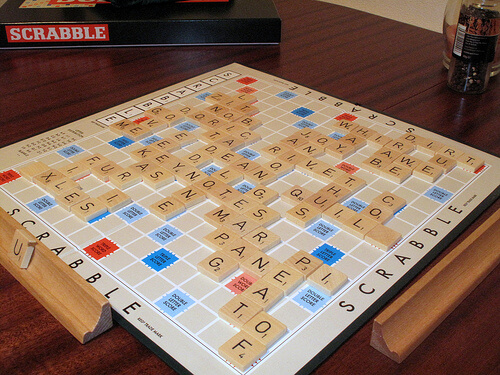 Scrabble game! I won. :)
Once we arrived home, we sat down to a cup of tea and a rousing game of Scrabble. Now that I'm sort of getting the hang of the game, I like it! Leon actually 'let' me win (can I say that on here and not get in trouble?). He did put up a good fight, though. I like friendly competition.
And I like date nights. I'm glad we have them. It's a good way to focus on our relationship in the midst of a busy life!